Movie Power provides multi-sensory equipment and turnkey solutions for motion cinema ranging from 4D to 7D.
Your Success through Comprehensive Service
We offer all-round support to assist you in having a successful and profitable VR business.
Offer a cost-friendly quote with all the equipment and services you need available in our factory.
Considering your station area size, we provide you the best equipment position and decoration designs, as well as fire safety.
Seamless installation process as you will be provided with step-by-step guidelines via our online or on-site support.
Enjoyment of 12 months free parts to replace damaged components and a lifetime software update to attract more customers.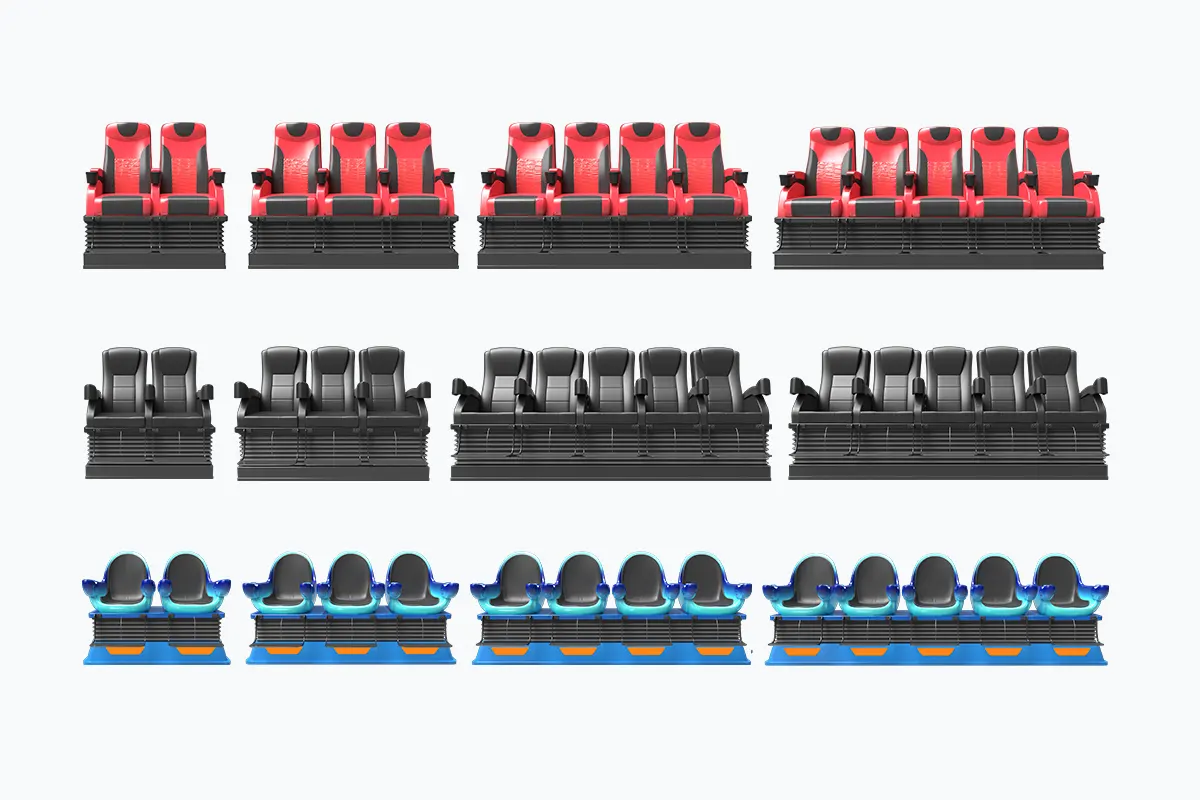 Mutifunctional Motion Theater Chair
Customized to diverse quantities as a set and different theme types of appearance. With exciting motion effects, it includes back poking, water & air spraying, vibration and leg sweeping. Fully Immersive & Fun Effects
Designed to support realistic simulations for all kinds of weather and environmental conditions, as well as entertainment effects. Back Tickler

Pitch & Roll

Lightning

Bubbles

Rain

Smell

Fog

Vibration

Snow

Wind
Turnkey Solutions for Your Area Size
Our capabilities include making 2 to 200 seats depending on your area size and goal.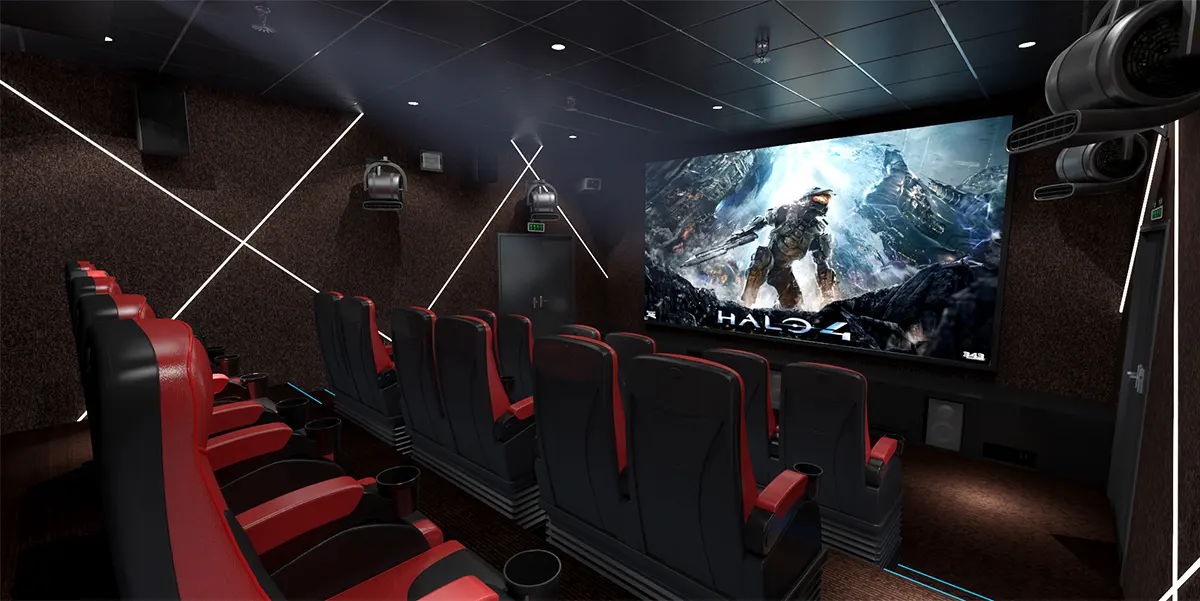 A startup plan with a cost-friendly budget and fewer space suits novices in the motion theater business, which is available for indoor amusement parks, trampoline parks, etc.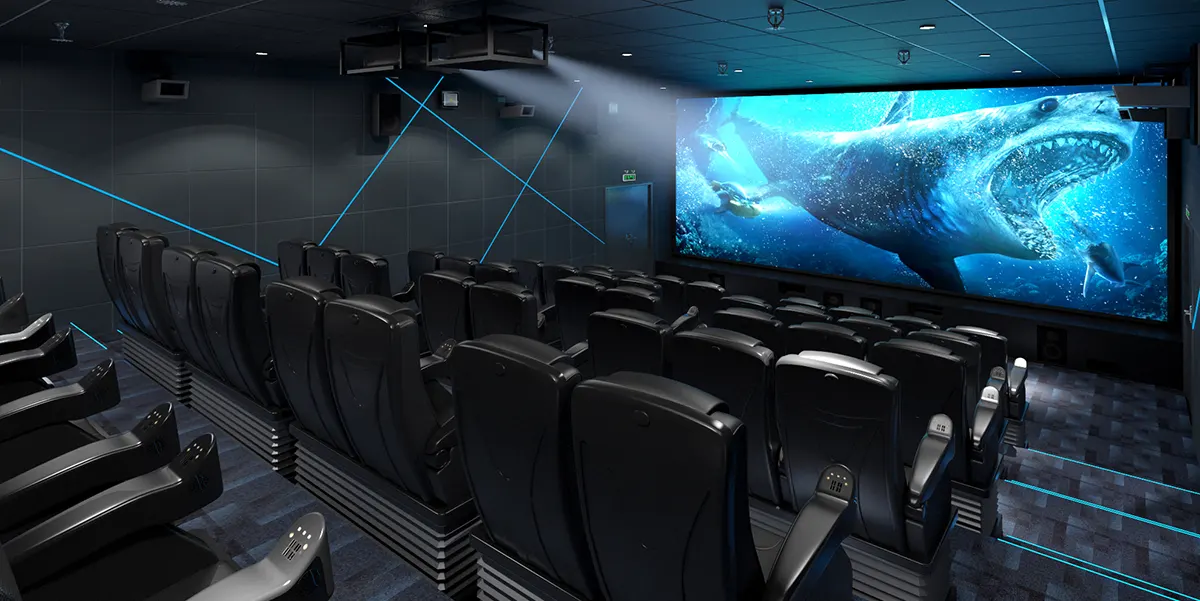 The moderate plan is best for businesses with the help of the place with large customer traffic and bigger area sizes, such as museums, shopping malls, amusement parks, etc.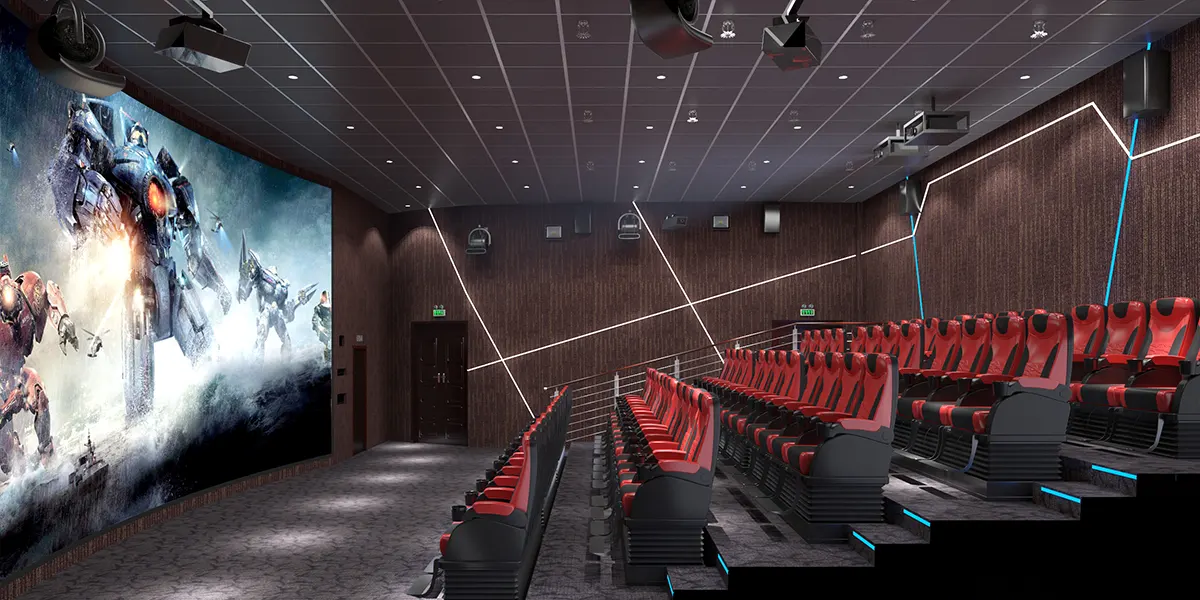 A mega solution for mega businesses is suitable for amusement parks, theme parks, and so on. If there are any special requirements, it can be customized for over 200 seats for the dome and arc cinema.
Applicable Places We Serve
Utilizing our versatile expertise, we provide high-performing motion cinema models that are applicable in several family entertainment centers.
Motion Theater Case Study
Since our inception, we've completed many cases, having gained good reviews and repurchases from our customers.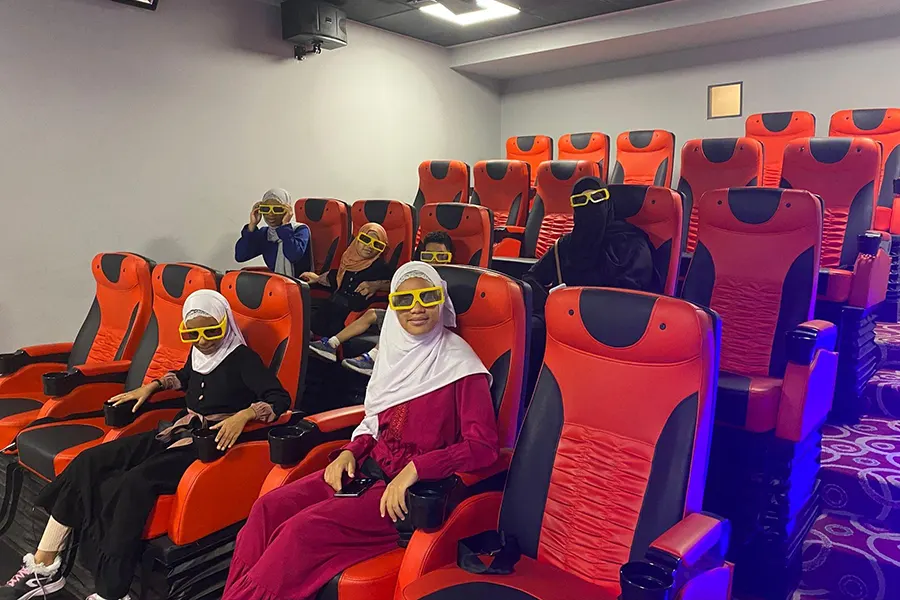 20 Seats Case in Morocco
The 5D motion theater in 50 square meters is located in the largest and most famous local park in Morocco, which is a comprehensive place integrating water park, indoor arcade, VR park and hotel services. It provides the latest and most exciting motion theater experience for local and foreign tourists, and is loved by them.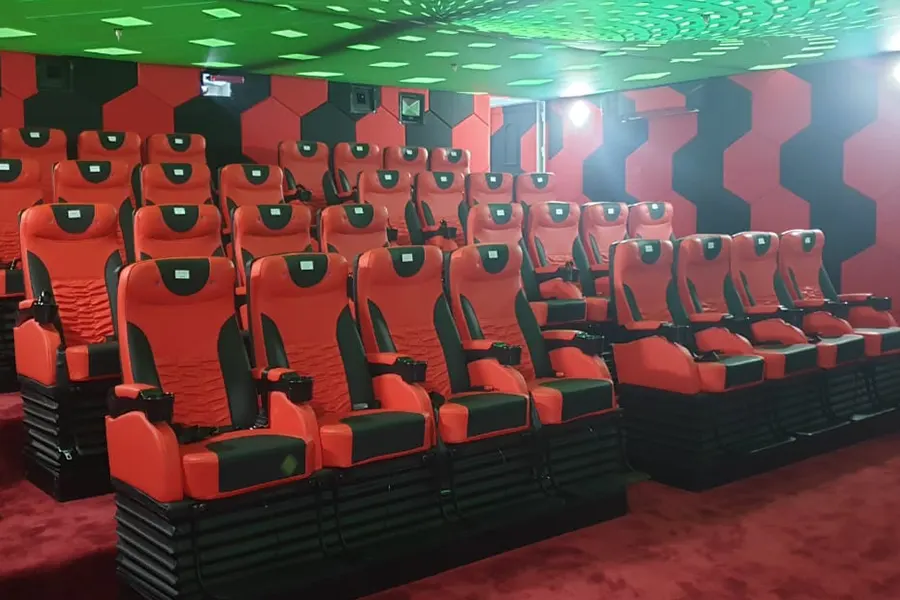 32 Seats Case in Oman
As an educational motion cinema with over 100 square meters in Nizwa Science and Technology Center, it allows students and faculty members to get an immersive experience throughout the screenings.
It is the first of its kind in the Sultanate, focusing on helping students to retain knowledge and leave a deep impression after watching films.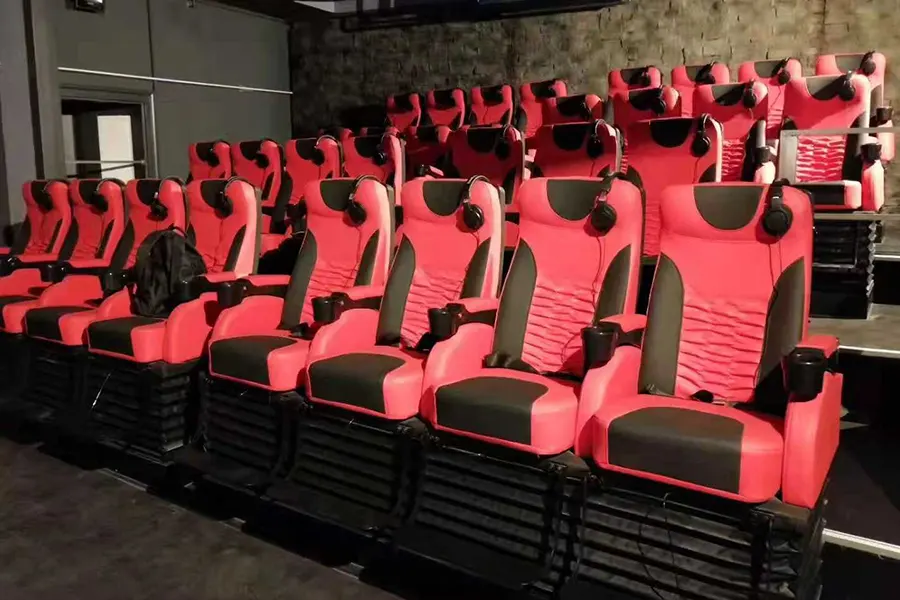 50 Seats in Germany
It is a historical theme with 8D cinema with 200 square meters, equipped with a multilanguage system for visitors'
needs.
A virtual journey through time in the Middle Ages allows customers to experience an epoch of imperial proportions with fire, water, wind, fog, snow in full-motion chairs.
Have A Business Project Already?
Consult our experts for turnkey solutions based on your ideas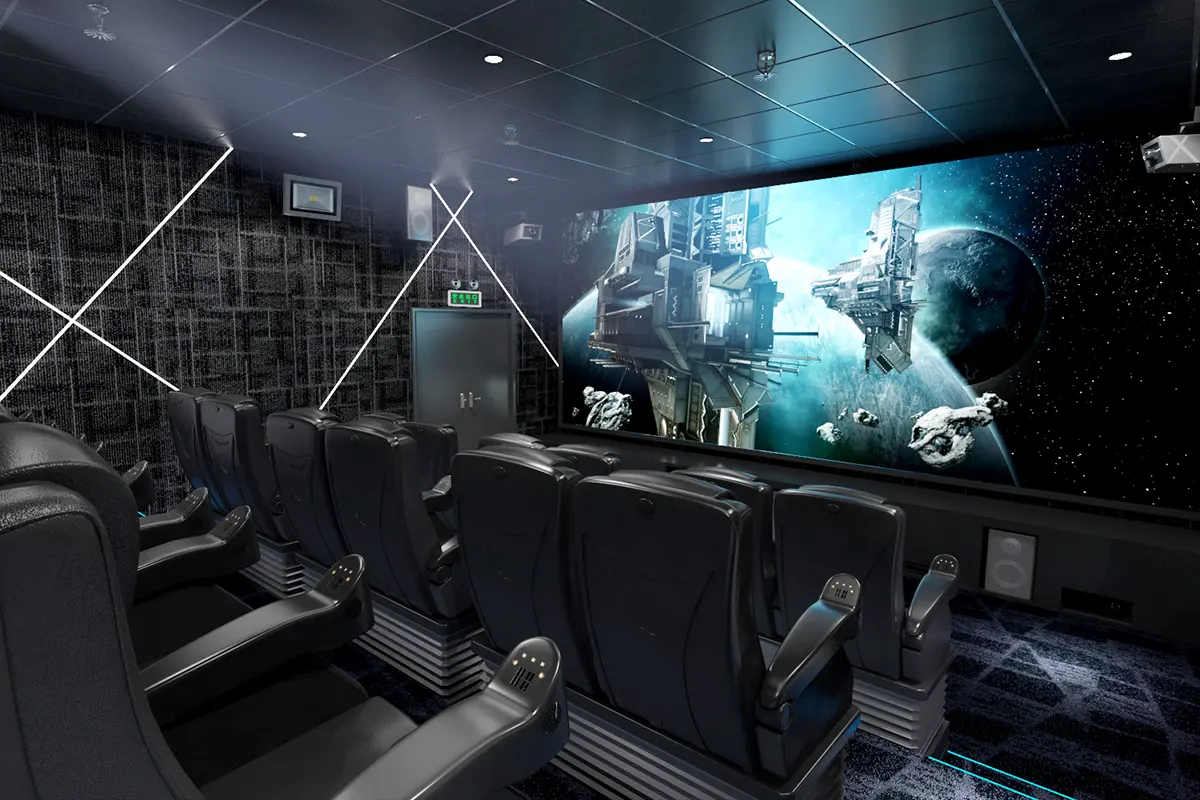 5D/7D Cinema for Novel Business Oppotunity
We deliver new styles with great contribution to the immersive business, which makes individual entrepreneurs stand out. Popular in a small place or mobile truck.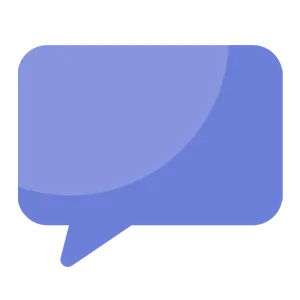 Quote
Within 24 hours, we will contact you with a customized proposal containing your demands and cost.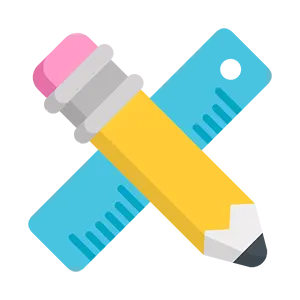 Design
The Designer and Consultant Team will send you a 2D layout or 3D décor design for free depending on your needs.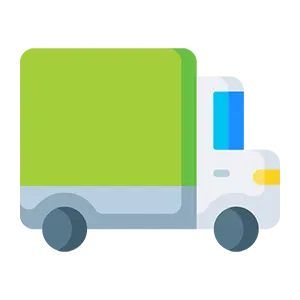 Deliver
In-stock interactive equipment for kids can be shipped out within 7 days, while customized orders can take 40-60 days.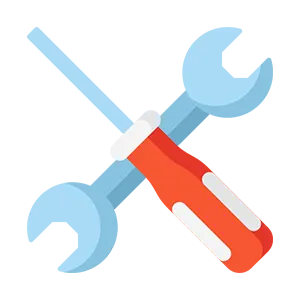 Install
You can bank on the online and on-site installment service by our technicians for a successful and seamless installation.