Regardless of compact stations or mega-parks, we can bring you the right solution and quality VR machines.
Your Success through Comprehensive Service
One-stop solution ranging from site selection, innovative & durable production, installation, affordable price, low maintenance, etc.
For a clear mind about the solution, 2D & 3D design with your ideas will be brought to life by knowledgable designers.
Professional advice in setting up your VR station, including positioning of equipment, fire safety, and decoration based on the area size.
Automatic free ROI analysis calculation and self-service systems for coin and card help managing your business conveniently.
Seamless installation process with complete machines. Step-by-step guidelines via our online or on-site support.
Popular Business Models for Your Area Size
In accordance with your business area size and goals, we provide flexible solutions to guarantee your success.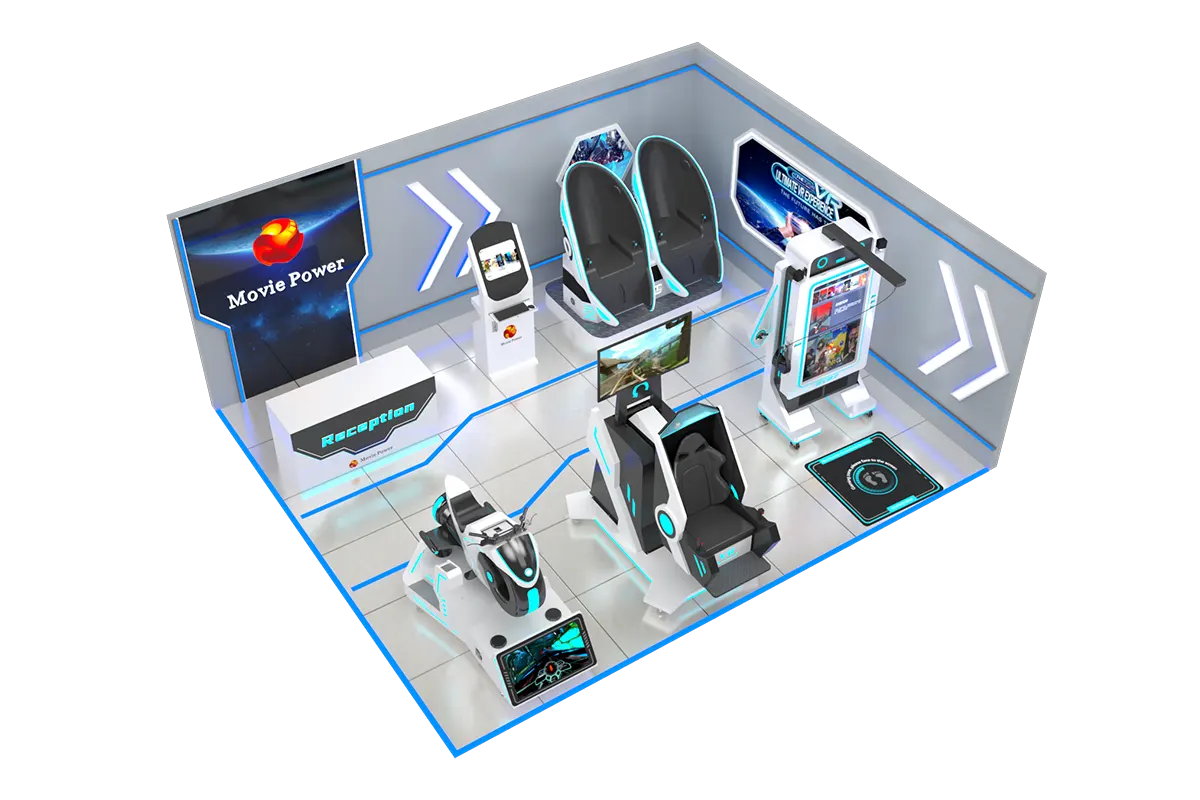 A cost-friendly plan is available for small scale place and startup business to establish their brands first on a budget and win more customers. It can be set as a flexible station in shopping mall, playground, arcade, square, cinema, and so on.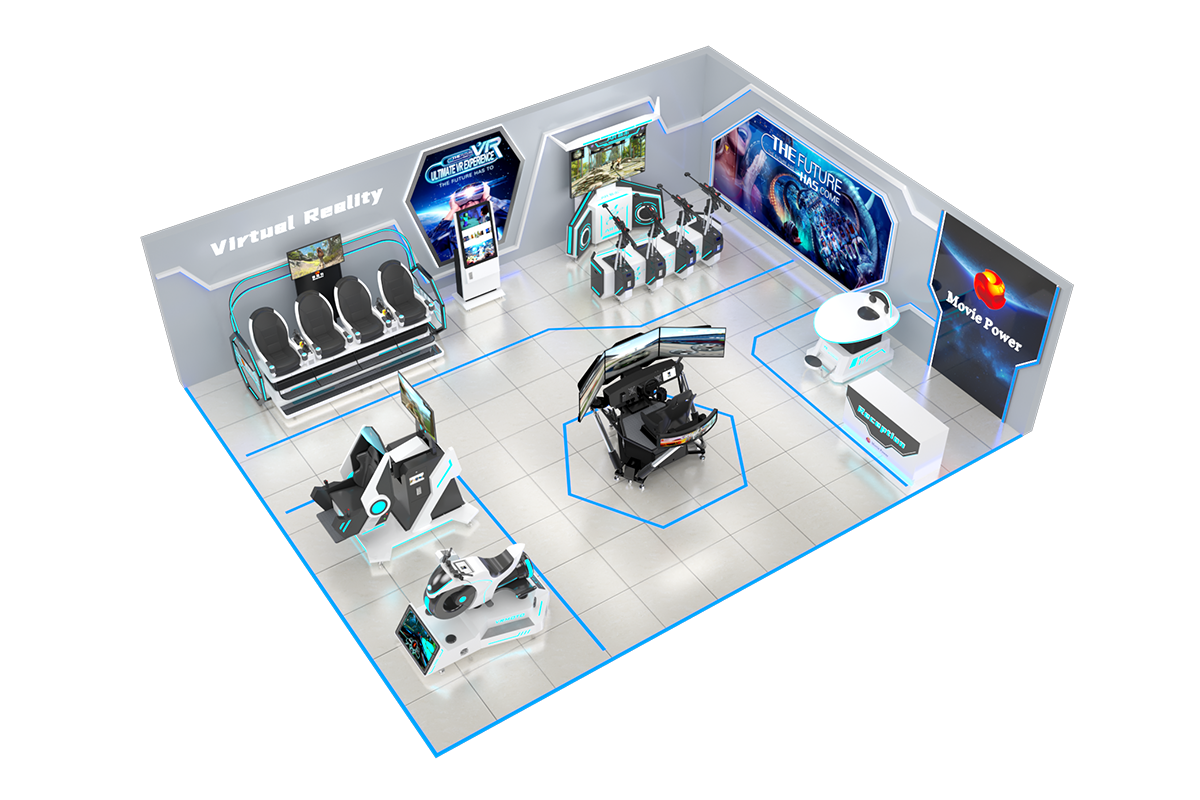 80m² Quick Cost Recovery Plan
A quick cost recovery model that helps in recouping the capital invested in a very short time. Suitable for setting a VR station in shopping mall or entertaining supplement in arcade, square and park.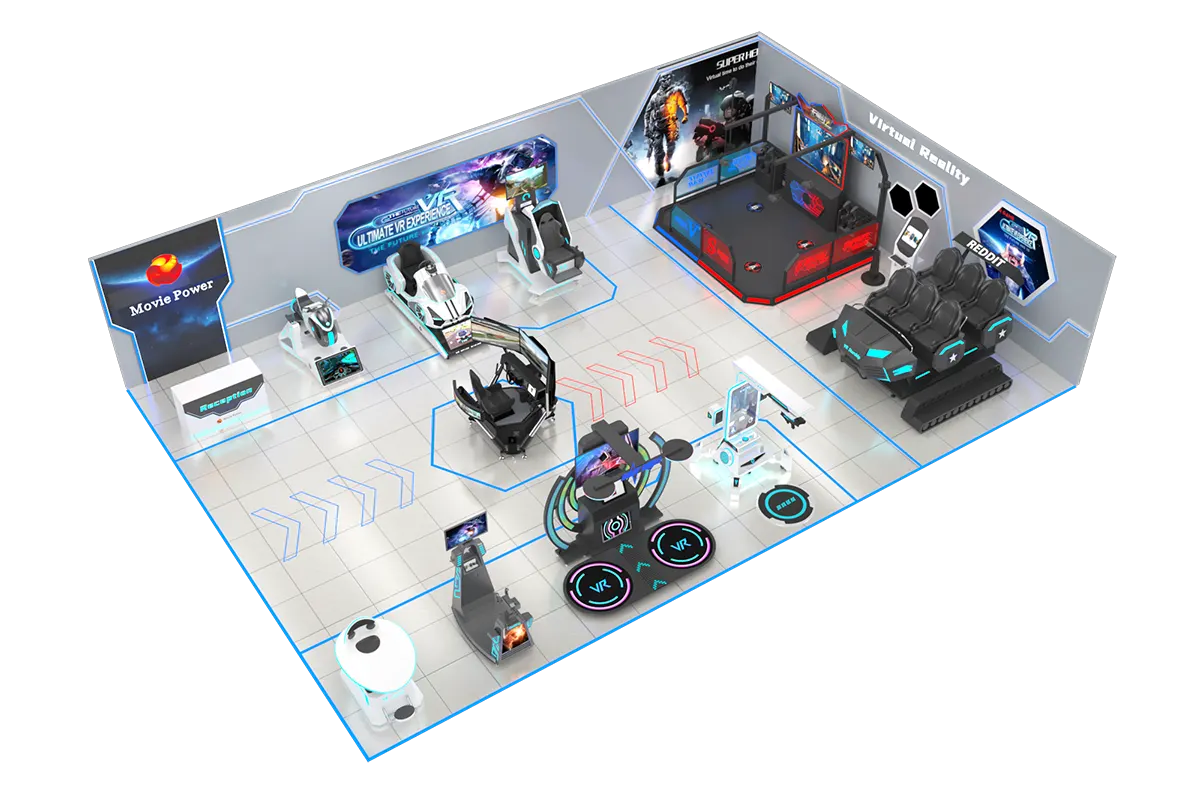 150m² Quick Cost Recovery Plan
A moderate plan that brings in a lot of profit within a medium time range, applicable for as a VR arcade game center in shopping malls, amusement parks, etc.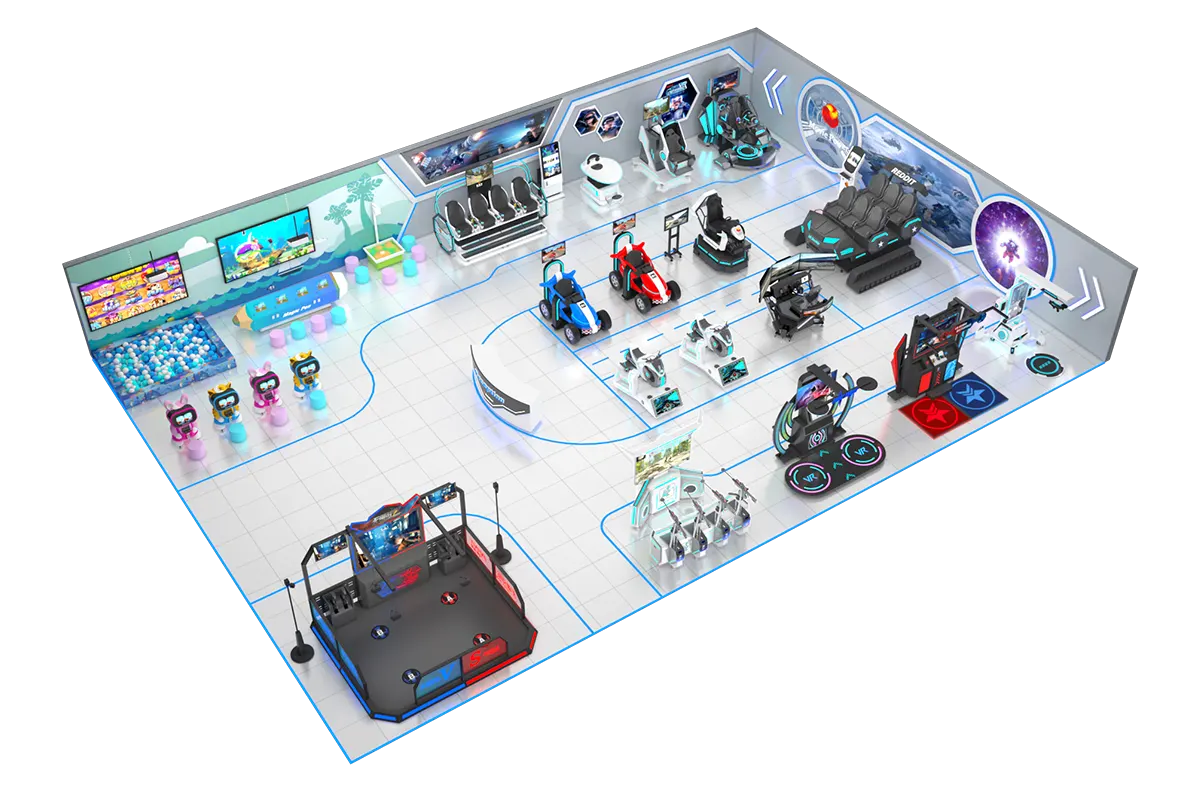 330m² High Reward Mega Plan
A high reward mega plan for business with a wide space to contain a broad assortment of VR machines, such as a complete VR theme park in shopping malls, amusement parks, squares, etc.
Customize your VR machines to showcase originality and uniqueness from the diverse options on the market.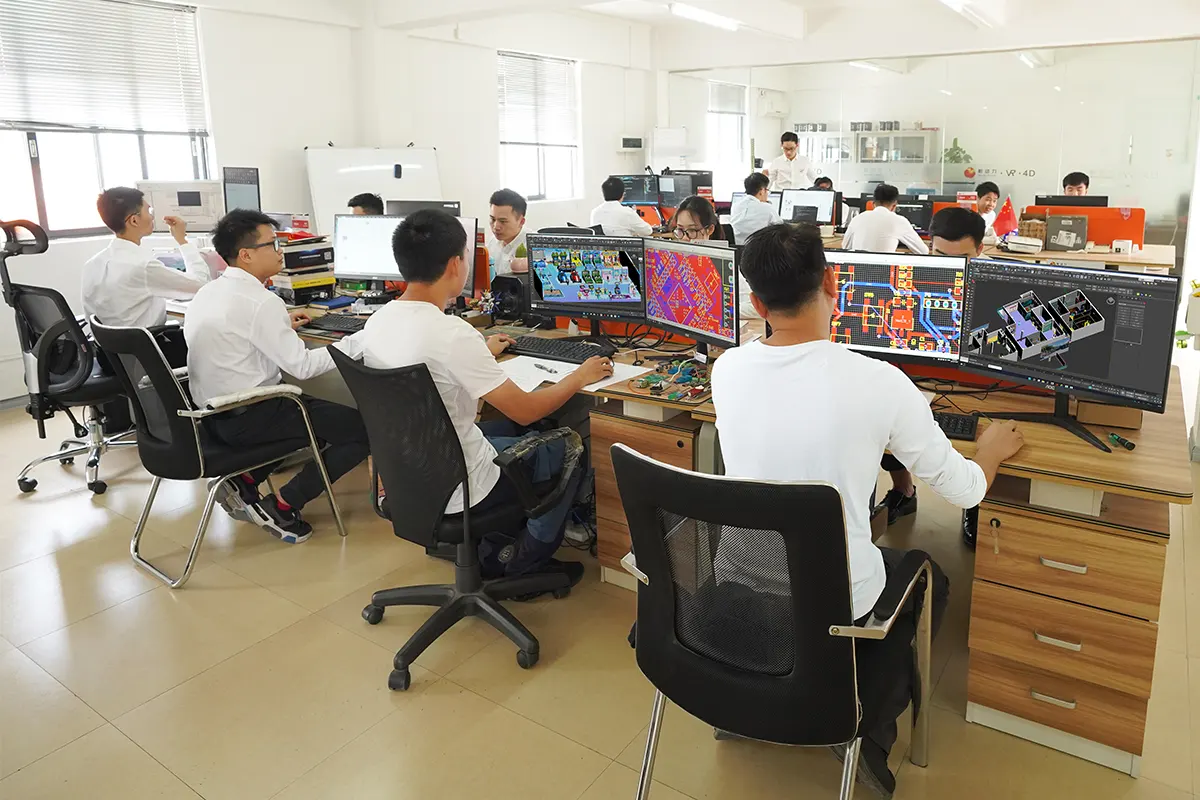 Create Your Own Exclusive VR Business
All our equipment & turnkey solutions can be customized in any details or sizes for your business needs. Suitable for building a VR franchise business or a domestic brand promotion. Various Turnkey Cases around the World
Over the years, we've satisfied the demands of various business owners and have gained many good reviews and repurchases.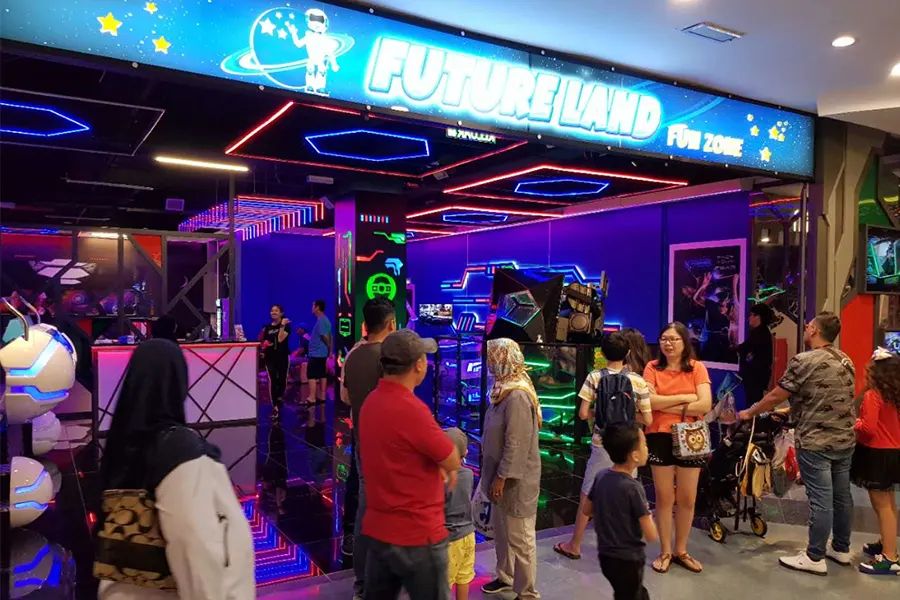 200㎡ Case in Malaysia
The Future Land Fun Zone is an indoor virtual reality (VR) theme park in Johor that uses VR technology and equipment to provide a smooth and exhilarating gaming experience for both young and old.
Simulators:
VR Family / VR Super Racing / VR 360° Flight Simulator / VR Super Hero / VR Slide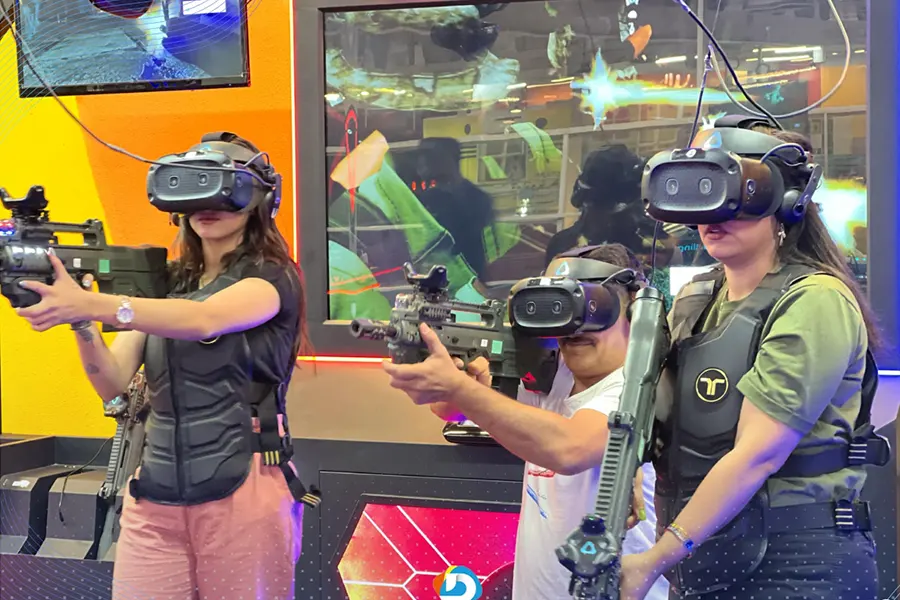 600㎡ Case Iraq
The largest entertainment and commercial city mall in Baghdad, with an area of 44,000 square meters and a 22,000 square meter car park. VR Park as the most fashion and immersive experience in the mall attracts lots of fans to challenge.
Simulators:
VR Doomsday Survival / VR Beat Hero / VR Infinite War / VR Gatling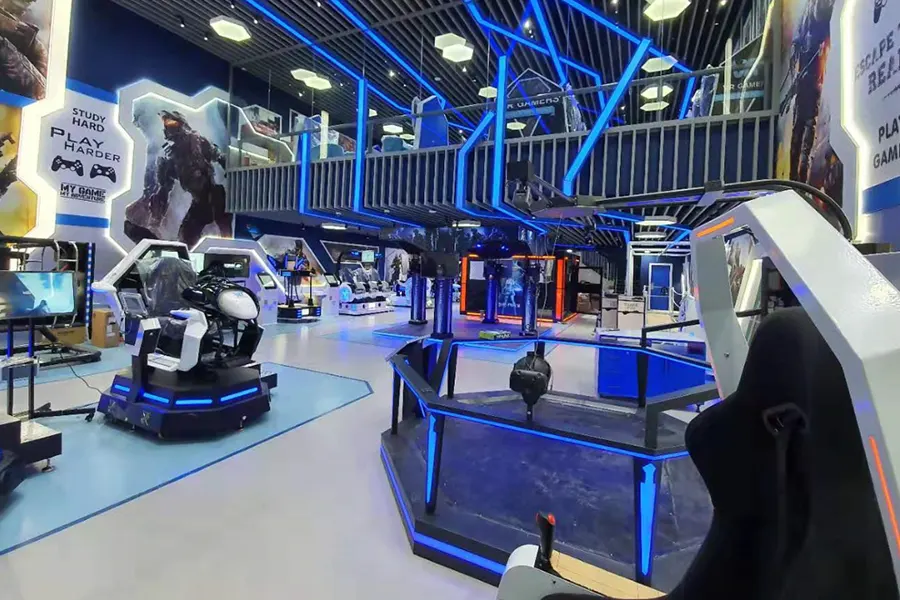 1000㎡ Case in Saudi Arabia
VR Games World located in Saudi Arabia with an area of more than 1000 square meters, providing a variety of VR entertainment experiences for surrounding cities. The venue has more than 30 kinds of VR equipment, covering racing, multiplayer battles, 9d dynamic cinema, etc.
Simulators:
VR Super Racing / VR Super Hero / VR 360° Flight Simulator / 6 Dof 3 Screen Racing / VR Doomsday Survival / VR 3Q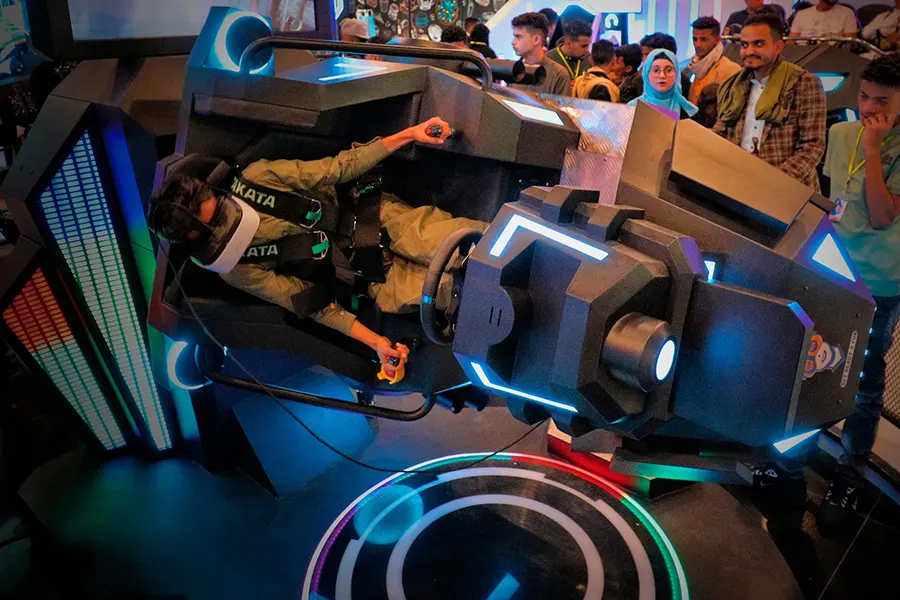 2000㎡ Case in Mexico
Flyers Jump and Fun, one of the most popular trampoline entertainment centers in Mexico, covers its business with various cities for an area of 2,000 square meters. It has invest with latest VR product since 2021 and expanded the market rapidly.
Simulators:
VR Slide / VR Horse / 6 Dof 3 Screen / Racing / Overtake VR / VR Motor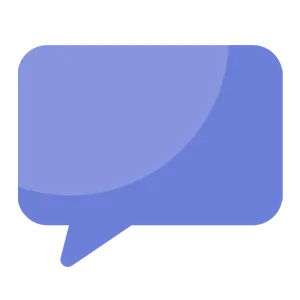 Quote
Within 24 hours, we will contact you with a customized proposal containing your demands and cost.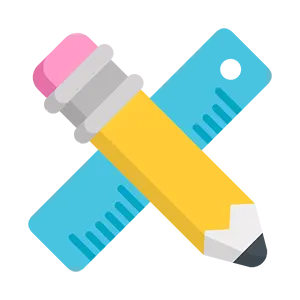 Design
The Designer and Consultant Team will send you a 2D layout or 3D décor design for free depending on your needs.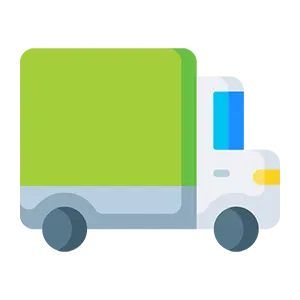 Deliver
In-stock interactive equipment for kids can be shipped out within 7 days, while customized orders can take 40-60 days.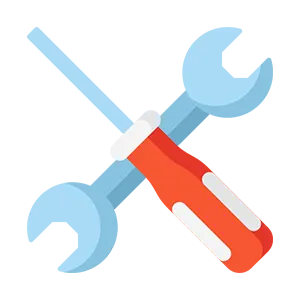 Install
You can bank on the online and on-site installment service by our technicians for a successful and seamless installation.