For rhythm games has been favored by a wide amount of music lovers, it has been popular among the youth.
Explore Popular and Featured Machines
Any type of VR beat machine for your business needs, we've got it all prepared.
1 Player with Various Games
2 Players with Immersive Experience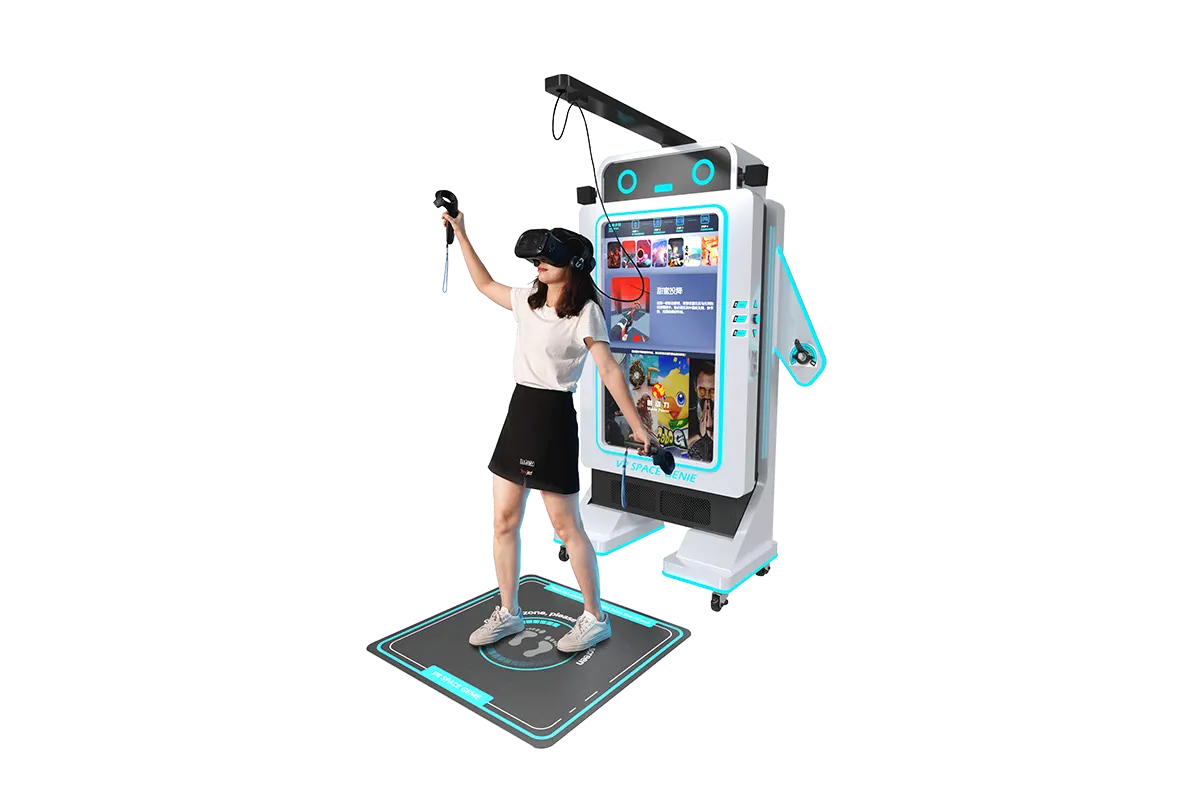 Cute robot appearance design with movable wheels, suitable for flexible business. Multiple exquisite & detailed scenes in the game for high replayability. Strong sense of game and visual impact. Various game modes for your business & venues, such as time limited mode.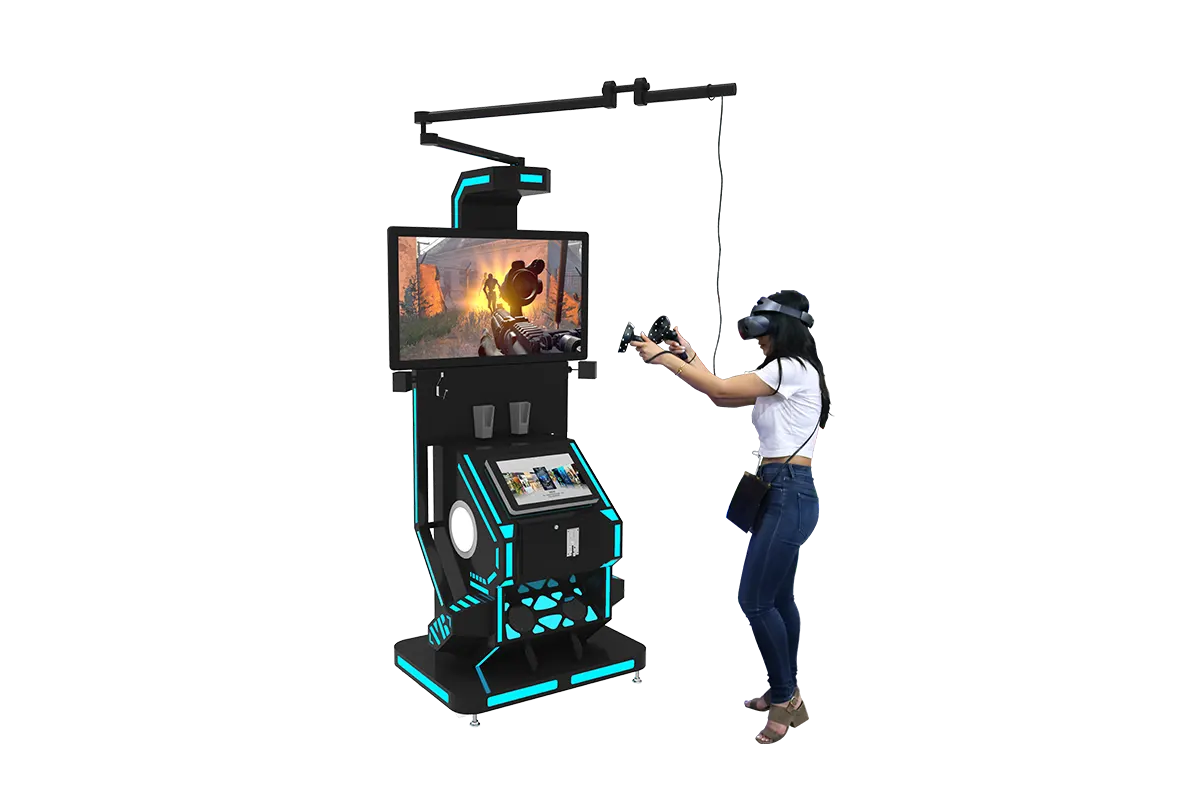 Black color design with blue led light forming a E-sport vibe to attract customers. 50 games options achieve more attention to play again, including music, shooting, roaming, and so on.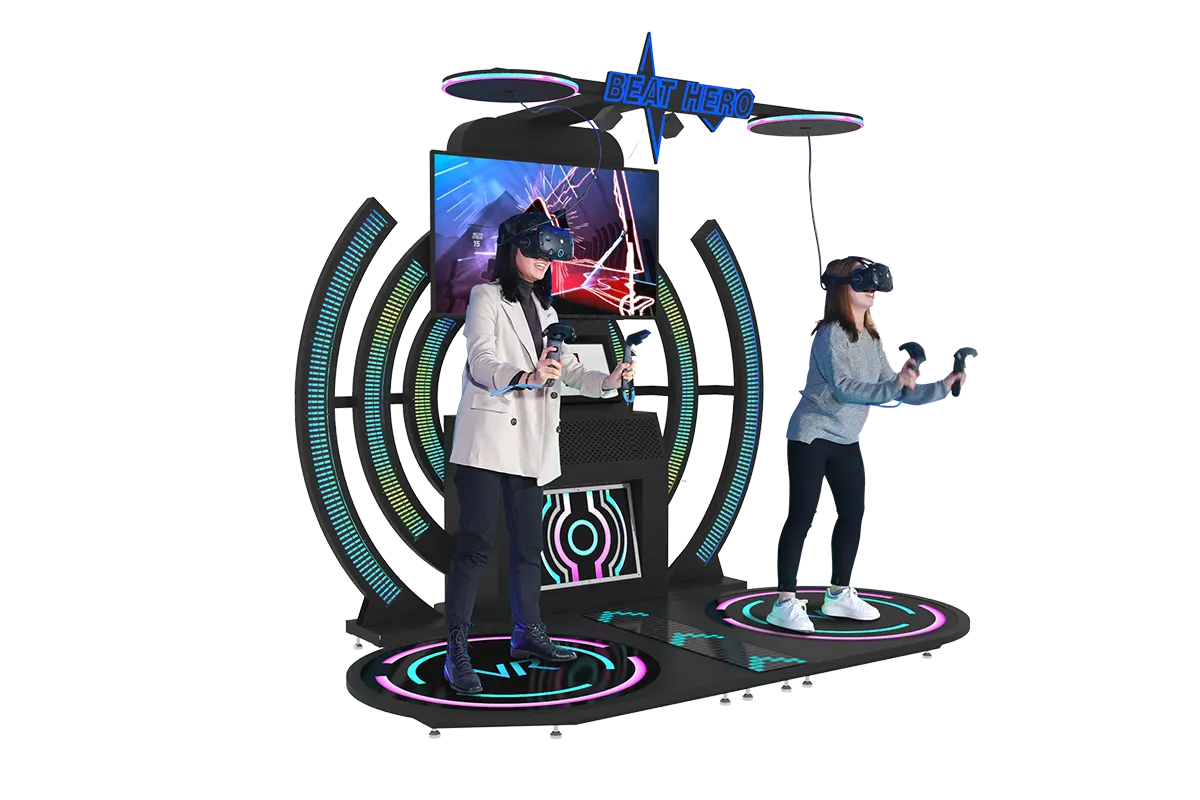 Rainbow color LED flashing light design win attention from potential customers when passing by. 42 inches screen displays the game content synchronically. Two players competing at the same time increase the possibilities of secondary consumption.
A broad assortment of games types are available for your business, such as boxing, rhythm games, shooting games, etc.
Customers Experience Gallery
Favored for exploring fun & exciting experience, countless players enjoy the simulator and leave a deep impression.
Supports For Your VR Arcade Project
Movie Power endeavours to smooth your business in effective ways.
Highly synchronized media player system & updated content allow a better immersive experience and enhance players retainment.
To faster your project, most of our machines designed in a installation-friendly way. Only several plug to start the machines.
Our machines can deliver trouble-free use for a long time. Durable with innovative servo electric cylinder & plated stainless steel.
You are free to enjoy a lifetime update for some of our software and a one-year warranty for spare parts.
Have A Business Project Already?
Consult our experts for turnkey solutions based on your ideas
All-in-One Solution to Grow Your Business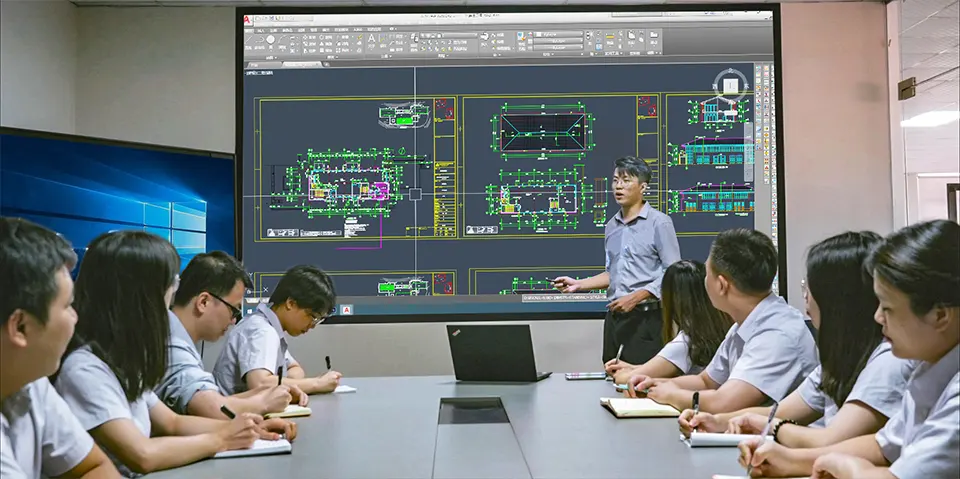 We aim to lubricate your scheme in flexible ways. In such cases, all our equipment can be customized in details for your business needs. Suitable for building a VR franchise business.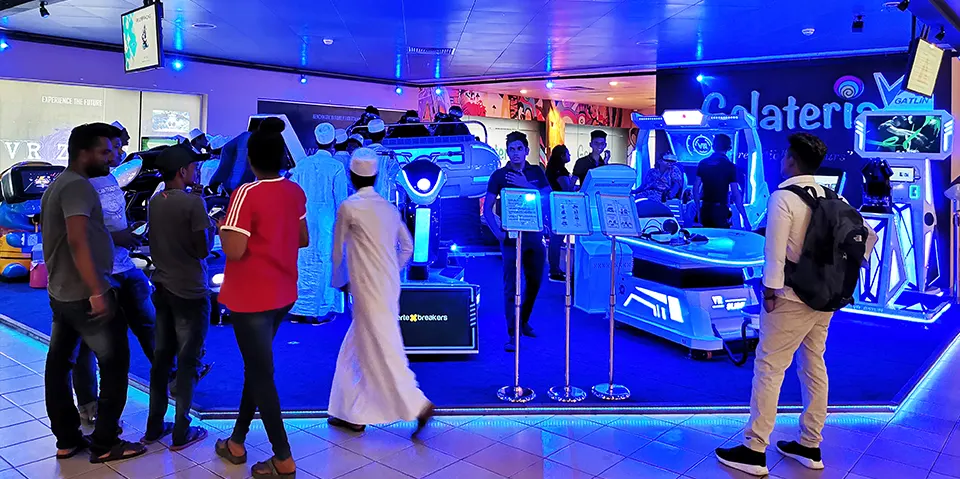 Except for a single machine, you can enjoy a one-stop business projects with us. Our consultants can help you expand and grow your business with a mini station and even a mega park.
Beat Saber is a popular virtual reality rhythm game. It involves using VR motion controllers to wield two virtual lightsabers and slash through blocks that follow the beat of a song. The objective is to hit the blocks accurately and in the correct direction to earn points and create a visually pleasing display.
It combines the interactive nature of VR technology with music and rhythm-based gameplay, providing an engaging and immersive experience. Beat Saber offers a range of songs and difficulty levels, allowing players to challenge themselves and compete for high scores.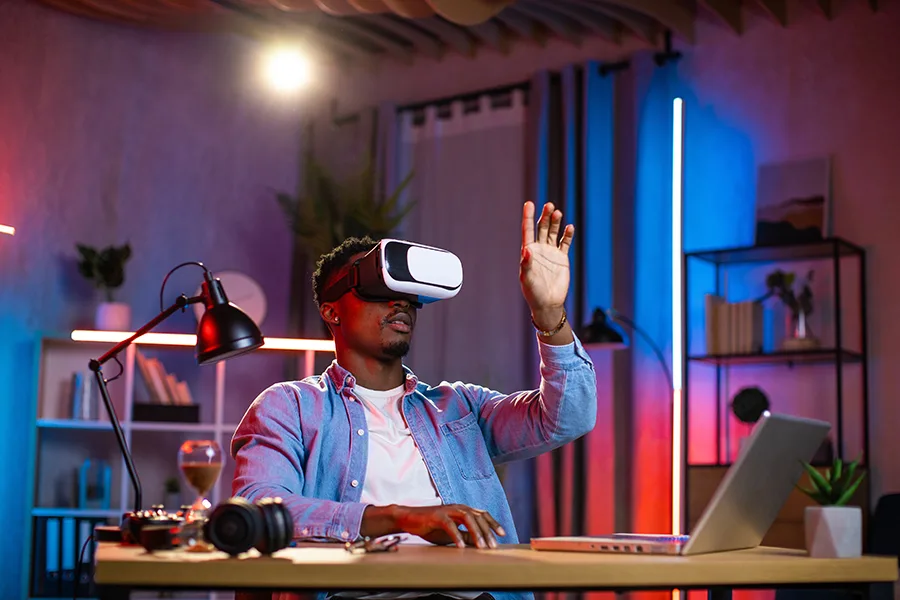 What is the
to Play Beat Saber?
1. Clear a comfortable play area.
2. Warm up and stretch your body.
3. Ensure your headset and controllers are secure and well-calibrated.
4. Start with easier songs and lower difficulty levels.
5. Focus on accuracy and timing to hit the blocks correctly.
6. Practice regularly to improve your skills.
7. Take breaks, stay hydrated, and have fun!