On 19th October, the 5-day 134th Canton Fair ended successfully.
The exhibition halls were crowded with foreign businessmen and visitors.
Movie Power brought the leading new VR product Space Ride Mini at the Canton Fair.
We are refreshing the sensory experience of domestic and foreign businessmen again.
Introduction to Canton Fair
Canton Fair is jointly sponsored by the Ministry of Commerce and the People's Government of Guangdong Province, and hosted by China Foreign Trade Centre, which is regarded as the No.1 exhibition in China and the barometer and wind vane of China's foreign trade.

As one of the few high-tech amusement equipment exhibitors in Canton Fair, Movie Power also brought the world's first new product – Time Ride Mini, which was well received by the attention and favour of foreign buyers.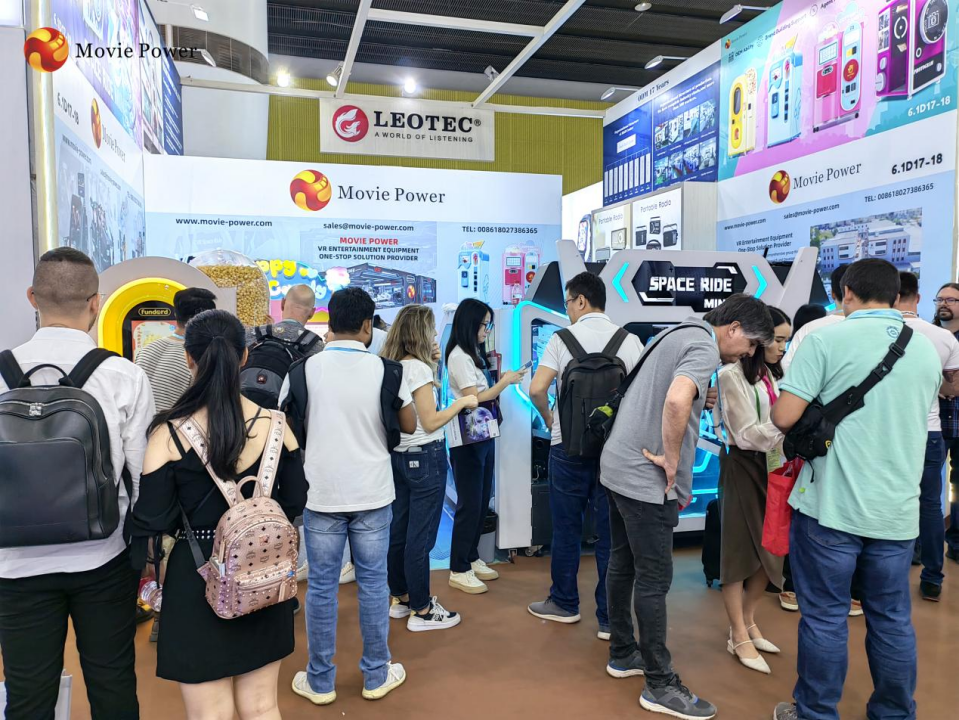 Time Rider Mini was a hit and the scream never ends.
Many customers were attracted by the cool shape of our new Space Ride Mini and the screams of those who experienced it, and they gathered around to watch, take photos and experience it.
Look at how much fun this customer is having! The scream harvester deserves its name!
What do foreign businessmen say about the Space Ride Mini after experiencing it?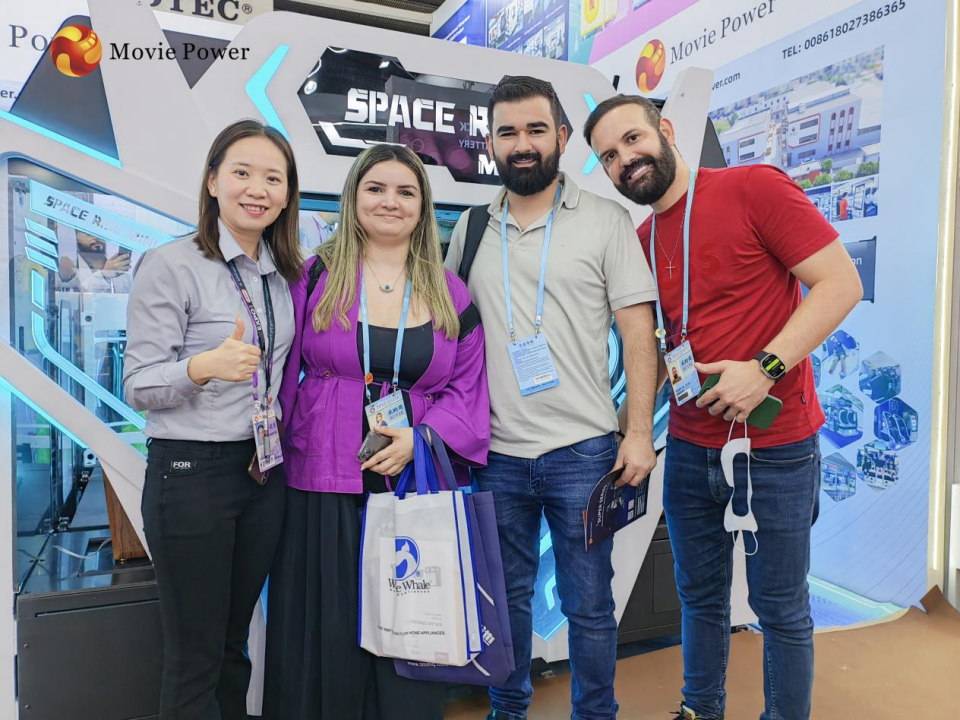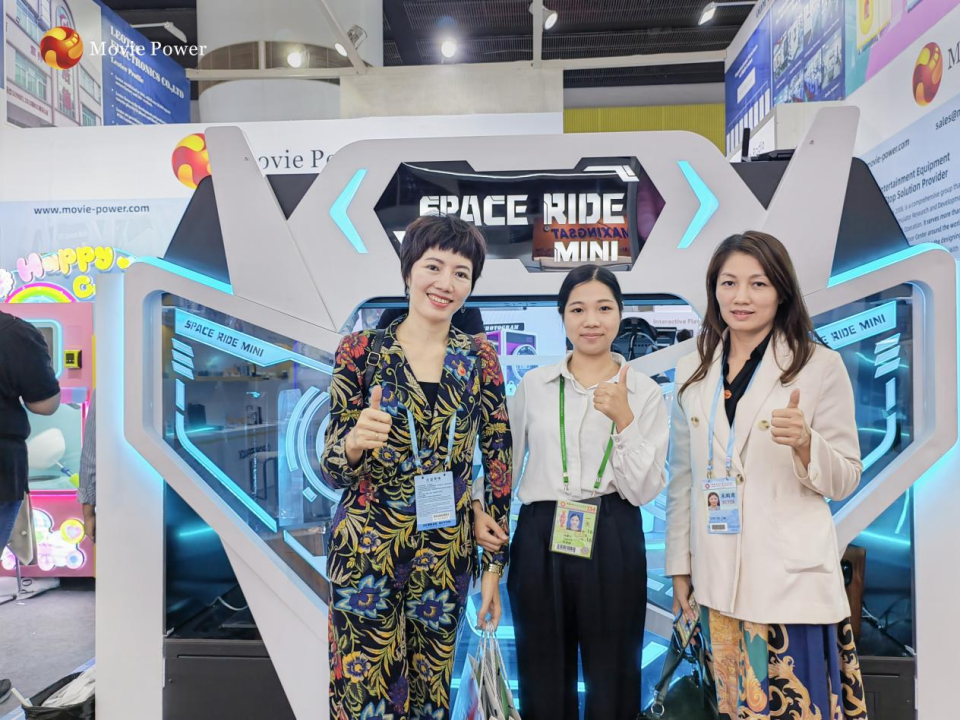 Click to know more about Space Ride Mini.
Thank you
Thank you for coming to China, Canton Fair and Shadow Dynamics!
We will try our best to provide you with better quality of China's "smart" products!
If you want to know more about Movie Power VR products, welcome to Movie Power Industrial Park!