Good News! The 2023 GTI Asia China Expo Exhibition is on the way.
Movie Power warmly invites all customers to visit the GTI exhibition and experience our new product series – VR Super Series.
Details
Exhibition Address: Guangzhou Import and Export Fair Complex
Date: 3rd-5th March 2023.
Booth No.: 18.1 HALL -18TO1A,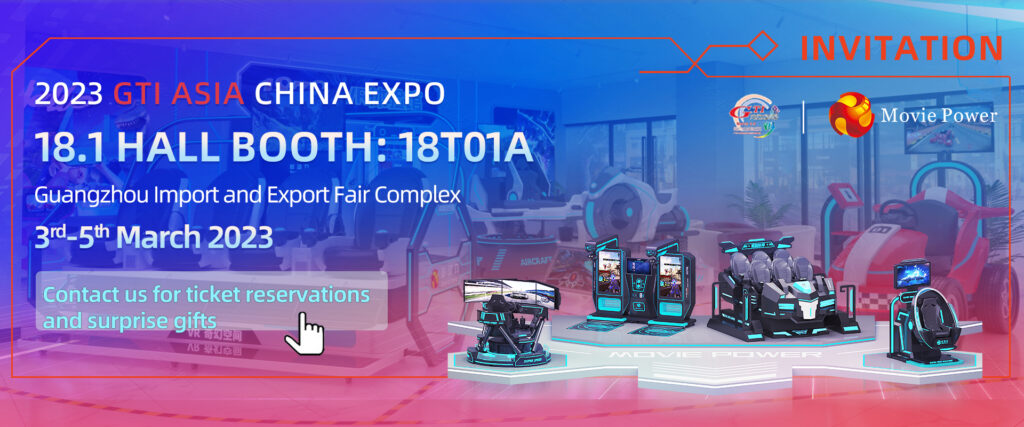 Movie Power is a national high-tech, provincial-specialized, and special-new enterprise focusing on the R&D, production, sales, and operation services of VR and 4D dynamic equipment. Its categories involve VR Entertainment, Popular Science Research, and 5D Cinema. A world-leading company with 4,000+ global customers spread across four continents: North America, Europe, Southeast Asia, and South America.
For more discounts or business plans, welcome to contact us.
Contacts
Mob: +86 17728048565
E-mail: info@movie-power.com
More detail at our website: www.movie-power.com
Company Address: No. 42-1, Shixin Road, Panyu District, Guangzhou, China.