Welcome to a thrilling journey through the world of gaming innovation in 2023. In this article, we'll explore the pioneers, the visionaries, and the creative minds behind The Best 9D VR egg chairs manufacturers. Get ready to be immersed in a realm of cutting-edge technology and hyper-realistic experiences that are about to reshape your gaming adventures like never before. Join us as we unveil the leaders in gaming innovation, making 2023 the year of the ultimate immersion!
Top 10 9D VR Egg Chair Manufacturers
VART VR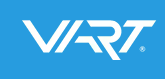 Foundation: 2011
Location: Guangzhou, China
Best Known Products: Virtual reality (VR) equipment and games
Established in 2011, VART VR stands among China's pioneering VR equipment manufacturers with a decade of industry expertise. Their 37-member R&D team ensures products meet European and American standards and carry CE, RoHS, TUV, SGS, and SASO certifications. VART VR excels in design, sales, manufacturing, marketing, installation, and after-sales support. Their VR game machines are distributed worldwide, and supported by agents in multiple countries. They offer versatile customization, OEM, and ODM services. Their comprehensive support includes installation guidance, confirmation photos, pre-shipment checks, inspections, and equipment maintenance manuals, reinforcing their commitment to excellence.
Movie Power

Foundation: 2008
Location: China
Best Known Products: VR arcade machines, VR movie theaters, VR simulators, and 5D cinema equipment
Movie Power has been a key player in the VR arcade machine and motion theater manufacturing industry since 2008. Holding certifications such as RoHS, ISO9001, and CE, its commitment to quality remains unwavering as it strives to provide top-tier turnkey solutions and comprehensive services to help you launch and grow your business. Its core competencies encompass creativity, research and development, production, and technical support, all geared toward delivering immersive experiences with high value across various domains, including entertainment and education.
Its specialization lies in the provision of VR arcades, motion theater chairs, and complete turnkey solutions, catering to brand owners, distributors, and self-operated stores. With the ultimate goal of becoming a premier immersive experience brand, it prioritizes quality and customer satisfaction, sourcing high-quality raw materials from global industry leaders such as HTC, Oculus, and Deepon to meet market demands. Movie Power is its trusted partner in delivering exceptional immersive experiences to its audience.
Skyfun VR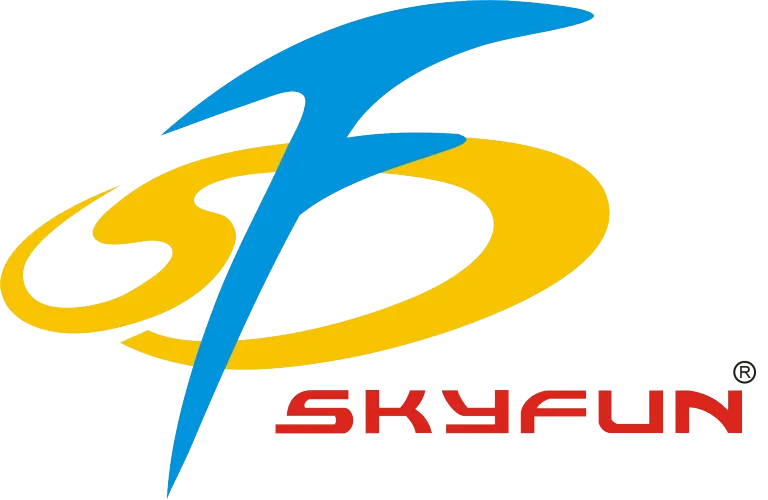 Foundation: 2013
Location: Guangzhou, China
Best Known Products: VR machine, VR arcade machine, AR VR simulator, VR accessories
Guangzhou Skyfun Technology Co., Ltd. is an integrated industrial company based in Guangzhou, the heart of China's game machine production. Its focus shifted from video game machines and amusement park solutions in 2013 to VR technology in 2015. It specializes in VR arcade products, including equipment and games tailored to meet the needs of amusement parks and game centers. Notably, in 2017, it introduced two patented VR machines, the 360 Kingkong and Crazy Motorcycle, which garnered positive feedback from both customers and the industry.
YHY VR

Foundation: 2016
Location: Guangzhou, China
Best Known Products: VR gaming consoles, VR arcades, and VR content development
YHY VR, or Guangzhou Yihuanyuan Electronic Technology Co., Ltd., specializes in 9D VR entertainment equipment. They are renowned for pioneering the 360-degree rotating sense simulator in China, with almost 95% of the market's Rotating 9D VR simulators originating from their R&D. Notable offerings include VR Theme Parks, Game VR Simulators, and more.
The company is committed to providing top-quality 9D VR simulators with CE and Rohs certifications. Their advantages include a strong focus on safety, authentic VR experiences rigorously tested by technicians, numbered circuit lines for swift issue resolution, free movie updates, and 24/7 technical support.
Yuto

Foundation: Unknown
Location: China
Best Known Products: Virtual reality simulators, VR racing games, and motion-based VR experiences
Yuto is the premier one-stop supplier for Game Center project solutions, offering free layout design, arcade game machines, amusement equipment recommendations, worldwide shipping, technology support, and operational assistance to all its clients. To date, They have served over 80 game centers across 100 different countries. Their experienced technicians ensure the smooth operation of every machine, while their R&D team consistently introduces new arcade game machines to meet market demands. Yuto has set industry quality control standards and is dedicated to providing comprehensive services to help clients expand their business in the Amusement Game industry.
Easyfun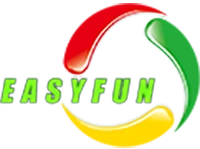 Foundation: 2005
Location: Guangzhou, China
Best Known Products: VR simulators, indoor game machines, outdoor electric ride
Guangzhou Easyfun Animation Technology Co., Ltd. is a leading manufacturer of 9D VR simulators, outdoor rides, arcade games, and amusement park equipment. They hold SGS and BV audits and CE certifications. With over a decade of experience, they have exported products to 100+ countries, including branches in Indonesia and Malaysia, and collaborations with teams in the USA, Australia, and Korea. Their 3,000㎡ production workshop ensures efficient, high-quality manufacturing. They are actively seeking global agents for mutually advantageous partnerships and warmly welcome visits to their factory.
LEKE VR

Foundation: 2015
Location: Beijing, China
Best Known Products: Interactive VR platforms, VR multiplayer games, and VR escape rooms
LEKE VR Technology Co., Ltd. is a Beijing-based high-tech enterprise specializing in VR, AR, MR, AI, and other innovative technologies. With a 10,000-square-meter factory in Guangzhou, a team of skilled engineers, and stringent quality control, they maintain top-tier production standards. Their proprietary "VR Manager" platform offers 700+ games, featuring pioneering VR dynamic software, motion recording, and multi-track data fusion. They export globally, with national agents in the US, UK, Japan, Saudi Arabia, Germany, and other European regions. In 2019, They introduced Franchise Mode, delivering comprehensive solutions, aiming to spread happiness and create value for all its partners.
Wonka Playground

Foundation: 2013
Location: Guangzhou, China
Best Known Products: VR game consoles, VR multiplayer experiences, and VR shooting games
Wonka Playground Co., Ltd. is a comprehensive indoor playground solution provider, offering services that encompass the production of children's play equipment, theme park planning and design, and brand operation. Their diverse product range includes children's soft playgrounds, trampolines, rope courses, ninja courses, VR simulators, coin machines, and more. With a portfolio of over 500 projects, Wonka Playground delivers end-to-end support for indoor playground businesses, covering market research, location scouting, playground design, quality-certified production, opening preparations, inspections, shipping, professional installation, franchise opportunities, and ongoing operational guidance.
Funin VR

Foundation: 2007
Location: Guangzhou, China
Best Known Products: Virtual reality theme parks, VR simulators, and VR roller coasters
FUNIN VR, a subsidiary of Guangzhou Zhuoyuan, excels as a VR entertainment solutions provider with a 14,000-square-meter manufacturing facility and a 3,000-square-meter R&D center. They offer end-to-end services in creativity, research, production, sales, and support, aiding clients in building sustainable and profitable ventures. Their product range includes 5D/7D/9D cinema equipment, single-seat 9D VR simulators, flight simulators, VR treadmills, vibrating VR simulators, and stand-up flight VR simulators. Their unique in-house film crew ensures exclusive 9D VR film updates, and they prioritize stringent copyright protection, making FUNIN VR a trusted leader in the VR entertainment industry.
Hero VR

Foundation: 2013
Location: Guangzhou, China
Best Known Products: VR stimulator, VR arcade
Guangzhou Xiechuang Culture Media Technology Co., Ltd. is a high-tech company specializing in XR software, hardware, and content R&D, committed to serving the global consumer and commercial markets. We actively promote developer participation in the XR ecosystem. Leveraging our XR industry strengths, we offer a location-based XR Solution, facilitating the establishment of Meta Bars, and immersive XR arcades. With a VR Amusement Park Ride Turnkey Solution and R&D team OEM customization service, we've earned the trust of over 1000 business owners. Our mission is to provide high-end XR hardware and cloud XR solutions, driving innovation and immersive experiences.
5 Tips to Evaluate 9D VR Egg Chairs Manufacturers
Cutting-Edge Technology
Manufacturers who invest in cutting-edge technology ensure that your 9D VR egg chairs deliver crisp, high-definition visuals and immersive sound. This creates an experience that is nothing short of extraordinary.
Durable Construction
Sturdiness is key for long-term use. Quality manufacturers make their chairs with durable materials and user-friendly designs, which offer not only robustness but also ergonomic comfort, including 9D egg VR cinema with 2 seats and 9D egg VR cinema with 1 seat. These efforts ensure your investment lasts.
Diverse Content Library
It is crucial that leading manufacturers can learn the importance of game variety. Movie Power, for example, provides a rich library of content, including thrilling games, realistic simulations, and captivating experiences. This ensures that users of all preferences can find something to enjoy.
Exceptional Customer Support
The best manufacturers don't stop at delivering your chairs; they offer ongoing support. This includes technical assistance and maintenance services which assures that your investment will remain in peak condition.
Positive User Feedback
By exploring user reviews and testimonials, you can get a sense of the manufacturer's track record. Knowing that others have had remarkable experiences with their products and services can boost your confidence in your choice.
Conclusion
As one of the professional VR egg chair manufacturers, Movie Power works to provide guides and tips for the VR business. By giving multiple options, we bring our strengths to your sight and spark a cycle of virtuous competition with peers as well. We hope that you can embark on your journey into the realm of gaming innovation, and let these considerations be your guiding light.