How are you? All dear Movie Power partners.
The 2023 Dubai Entertainment & Amusement & Leisure Exhibition is coming soon.
It is one of the most popular professional exhibitions for Entertainment and amusement, I believe all the professionals in this industry from over the world will be hardly willing to miss this exhibition.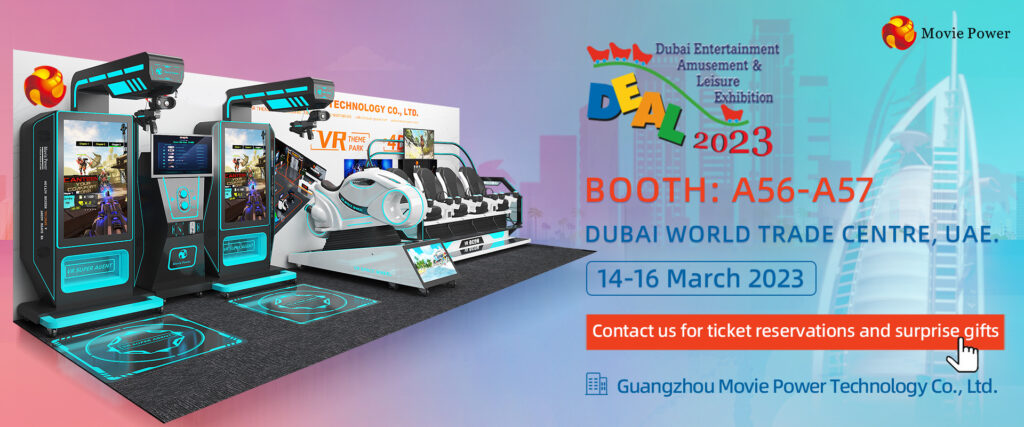 Movie Power is the leading manufacturer of Virtual Reality Entertainment Equipment.
We sincerely invite customers from all over the world to attend this exhibition.
We will show our latest VR Products and share the update to date business plan during the exhibition.
Exhibition Address: DUBAI WORLD TRADE CENTRE, UAE.
Details
BOOTH: A56-A57
Date: 14th-16th March 2023.
Welcome to say hello to us at the DEAL show! If your schedules are not available for this event, you can contact us online for more detailed information.
Wish you good health and happy life!
Contacts
Mob: +86 17728048565
E-mail: info@movie-power.com
More detail at our website: www.movie-power.com
Company Address: No. 42-1, Shixin Road, Panyu District, Guangzhou, China.