The development of virtual reality technology has opened up a world of infinite possibilities that we can only think of in future movies. Virtual reality technology developers create extremely realistic simulations where you can experience different movies from an movie power VR simulator or 9D cinema, and play some exciting games in VR motorbike simulator or VR roller coaster simulator, and more. All of these are contained in elaborate virtual worlds.
Now, as virtual reality advances, VR is no longer a strange concept for players. Moreover, as the headsets are somehow more accessible, more and more people are trying out virtual reality so that they can find some of the best VR games. If you are one of them, check out this post. In this post, we'll offer the seven coolest VR games to play in 2023.
Cities VR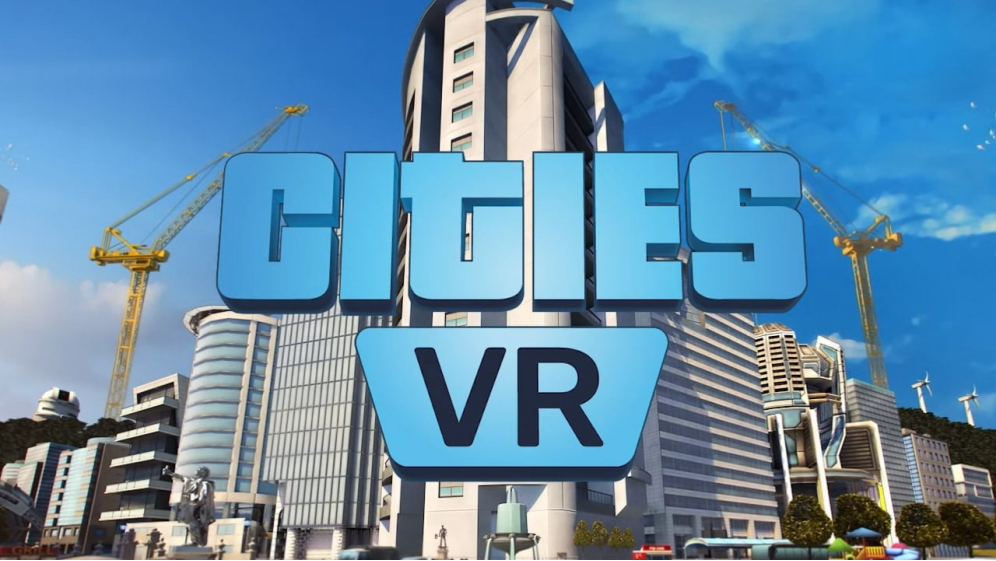 Source:wallpapercave
Cities: VR is an advanced version of Cities: Skylines, and if you like Cities: Skylines, then Cities: VR will bring you even more fun. In Cities: VR, you can approach your metropolis even closer. It has the same design and basic gameplay of managing a city as the original game, only the controls have been redesigned to be more comfortable to use in VR.
Compared to Cities: Skylines, Cities: VR is a little easier to operate. If you found the original game too cumbersome, then it's worth checking out Cities: VR. In Cities: VR, the limited scale of the game means that you're less likely to make complicated explorers. In addition, you can explore your city at street level, so you're able to get a closer look at the working principles of your public services and neighborhoods.
Subnautica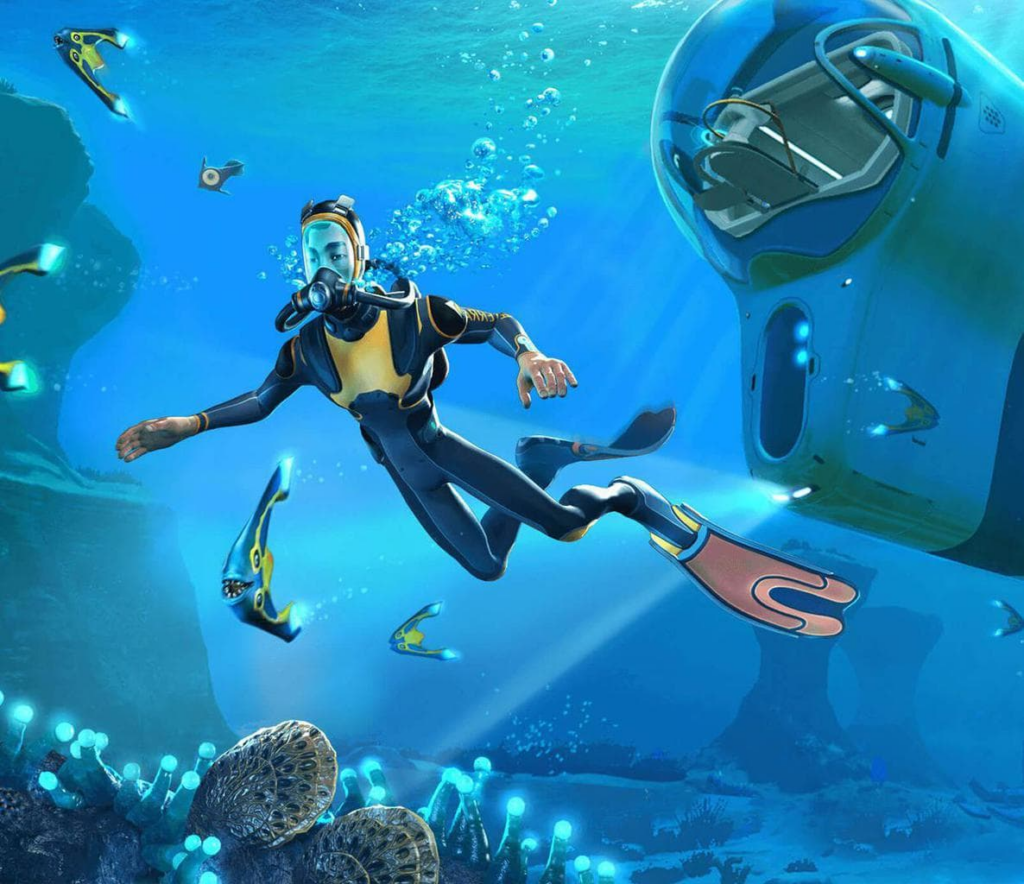 Source: The VR Reviews
The VR model of Subnautica is able to immerse the player in the underwater world. If you like underwater adventure, then this game is very suitable for you. The underwater-focused gameplay of this survival game works very well. When you venture deep into the water, your helmet will become very sullen like you are actually diving. But you have to remember to breathe because it's just a game.
As usual, the goal of this game is to collect resources that will help you find a way to be able to survive. You will build your base and vehicles, and protect yourself from the more aggressive wildlife. In addition, while you're out scavenging, you may encounter snippets of historical narratives explaining the planet, all of which will better deepen your gaming experience.
Doom VFR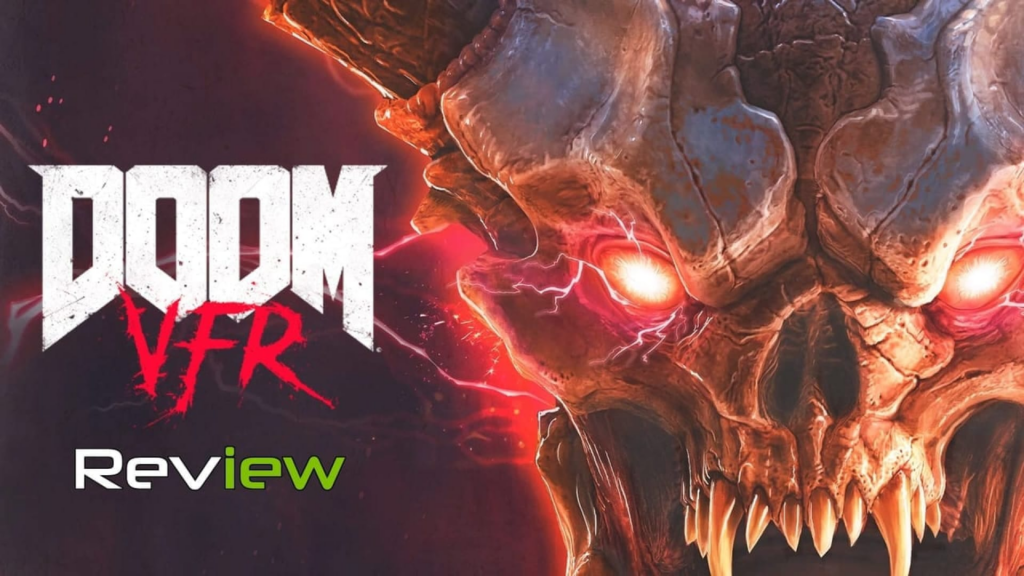 Source: TechRaptor
Doom VFR should be referred to as a VR adaptation of Doom (2016) because Doom (2016) is not a full port of that game to VR. It also shows that Doom VFR has a different story and campaign. The game's developers designed it with VR in mind and made a lot of adjustments to the combat dynamics.
The VR version is designed to best suit the scale of the room the player is standing in, as the game will often require the players to raise and lower their silhouette and turn around quickly to deal with enemies from all directions. In addition, this version adds free movement using the controller.
Cooking Simulator VR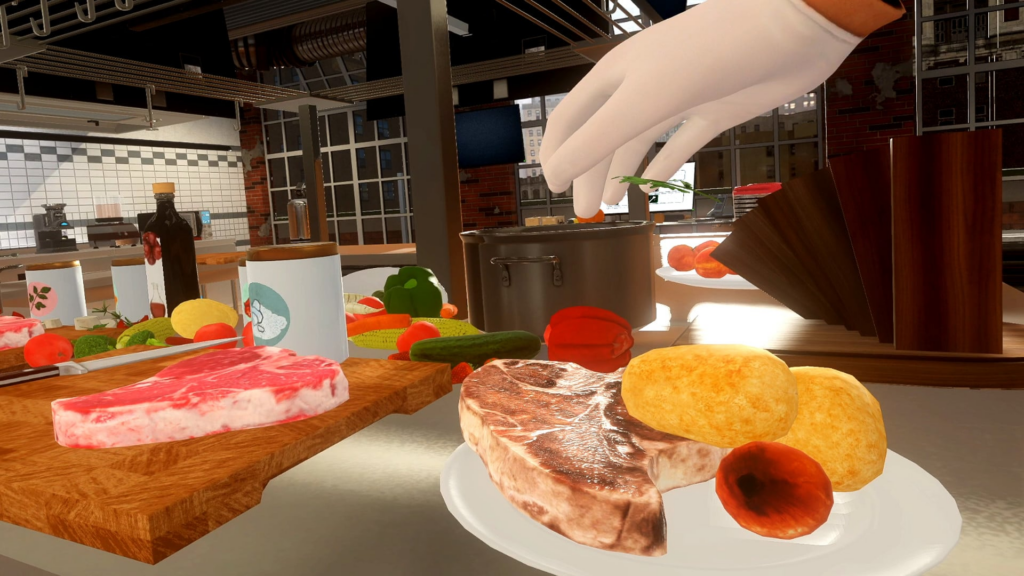 Source: Edison Lads
If you like to cook, then Cooking Simulator VR is very suitable for you. This game offers you the chance to become a world-renowned chef, and the important thing is that you don't have to wash a bunch of dishes. Cooking Simulator VR has more than 80 types of delicious recipes. In the game, you can cook with 140 different ingredients, thus honing your skills. To enrich your gaming experience, this game offers tactile feedback by providing resistance when cutting fresh food, thus enhancing your tactile sensation. In addition, the game also provides perks and skills to improve your abilities. With all these well-designed features, your gaming experience will also be fantastic.
TrainerVR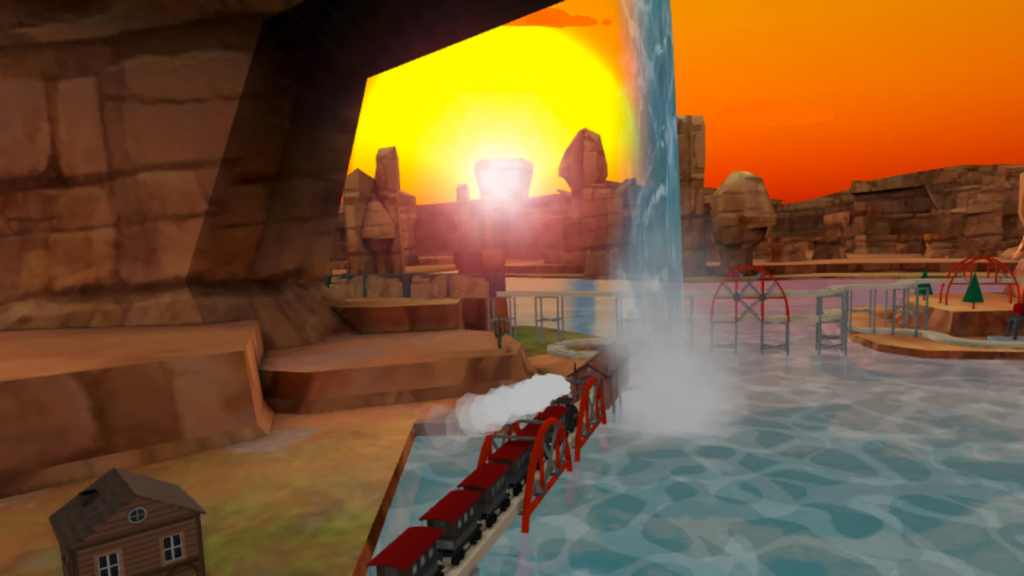 Source: Deku Deals
Did you love train games as a kid? TrainerVR will help you recreate the fun of your childhood. TrainerVR is huge in scale so you can build extremely complex train systems using as many tracks and trains as you want.
In this game, you are not only able to build your train system, you can also design the surroundings that your train passes through. This also means that not only can you build a train system on the ground, but you can also build it in other areas as high as you want, such as an air train, while the air train also requires some skill.
Blade And Sorcery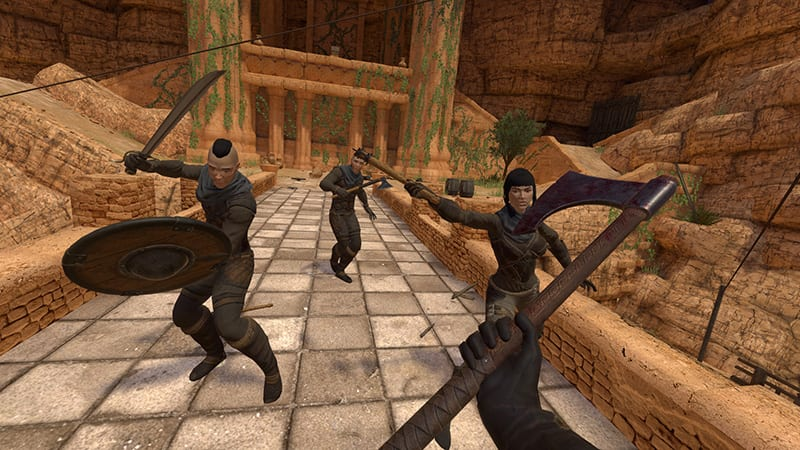 Source: VR Games
If you like role-playing, then Blade And Sorcery VR version is very suitable for you. In this game, game players will play the role of a warrior, ranger, or sorcerer. To help players obtain customized experiences, the game allows players to choose their own weapon, stance, and fighting style. Every aspect of the game uses a complex system that promotes the immersion of the player.
The objects in the game seem to have real weight, thus giving the player the feeling of being close to real life. In the game, players can use their swords to block spells, so the game experience will be extremely wonderful.
Batman: Arkham VR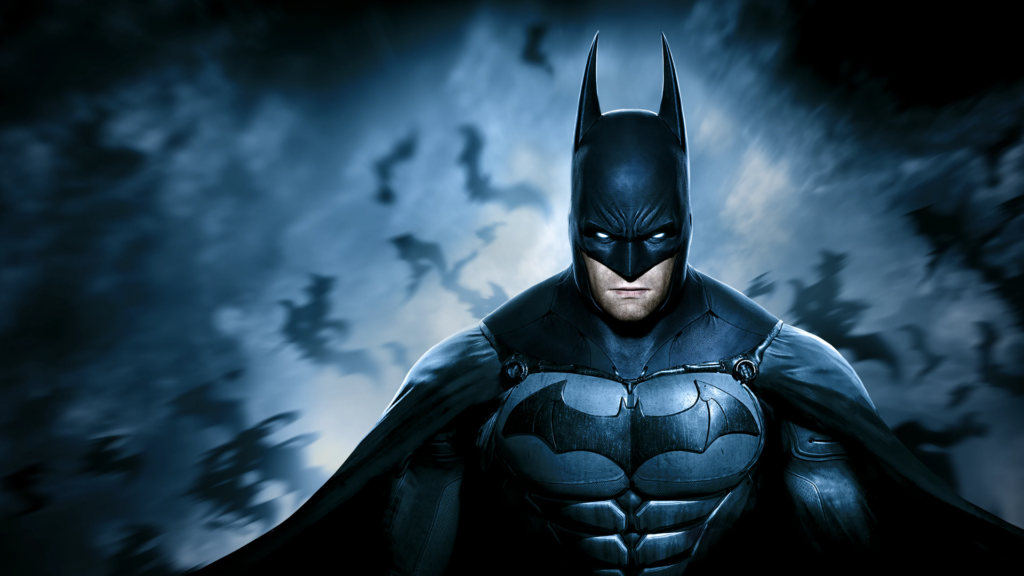 Source: PlayStation Store
If you're a fan of Batman games, Batman: Arkham VR can not to be missed. This game allows players to experience a bit of Arkham action in virtual reality, so the player's game experience is very enjoyable.
Batman: Arkham VR is the follow-up to the last game in the Batman Arkham series. Not a direct continuation of the previous games, Batman: Arkham VR is more of a self-contained story. In the player's Batsuit and VR headset, the player's street action in Gotham City will be extremely realistic.
In addition, gamers should not expect the same level of combat and action as the rest of the Batman Arkham series, because Batman: Arkham VR allows players to scout more than fight.
Conclusion
After learning about so many games, I am sure you must have picked your favorite game. But before you buy any VR game, you need to determine which system it is for. Some are exclusive to PC, PlayStation or Meta, or other headsets. On top of that, you have to think about space. There are many types of VR simulators, for example the VR standing platforms, VR arcade machines and the VR cages, and so on. So you must be sure to choose the one that fits your real situation.