Movie Power offers immersive VR Skiing Simulator for your VR business. Elevate your VR business today and redefine the future of skiing in the digital realm.
Explore Virtual Reality Ski Simulator
Experience realistic gameplay and improve hand-eye coordination while enjoying a fun and engaging training session.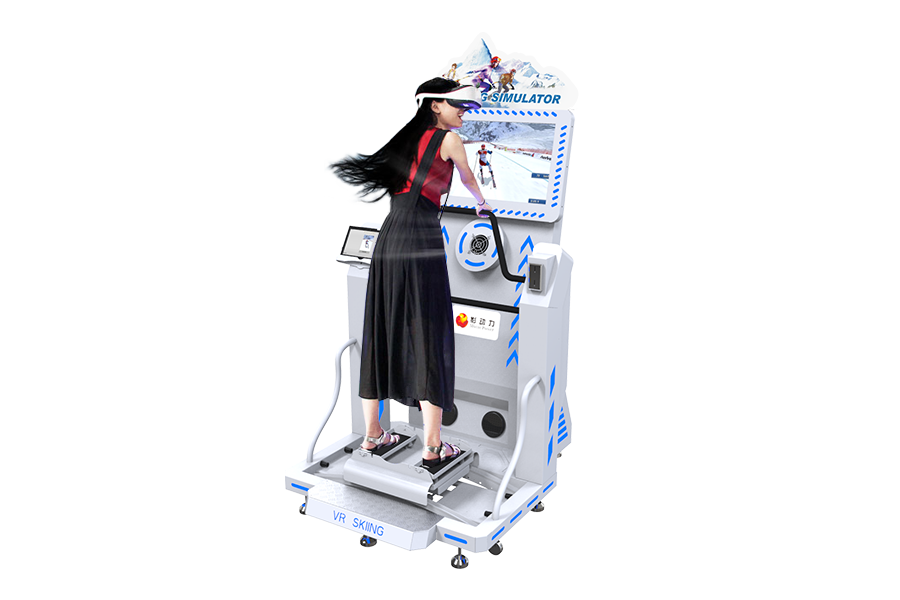 Designed with cutting-edge technology, our VR Ski simulator combines the exhilaration of skiing with the immersive power of virtual reality, delivering an incredibly realistic and unforgettable adventure. Equipped with a self-driving double board, our VR Skiing Simulator allows you to effortlessly control your direction by simply shifting your weight and moving left or right.
VR Ski Simulator Supports For Your Business
Movie Power provides immersive VR arcade machines to smooth your business in effective ways.
Our highly synchronized VR ski simulator, along with regularly updated games, creates a superior immersive experience for players and improves their engagement and retention.
To expedite your project, the majority of our VR arcade machines are designed with an installation-friendly approach. They require only a few simple plugs to start the machines, allowing for a quicker setup process.
Our machines are designed for long-lasting and trouble-free use. They are durable, thanks to the implementation of innovative servo electric cylinder technology and the use of plated stainless steel materials. 
We offer a lifetime update for certain software, ensuring that you have access to the latest features and improvements. Additionally, we provide a one-year warranty for spare parts.
Have A Business Project Already?
Consult our experts for turnkey solutions based on your ideas
All-in-One Solution to Grow Your Business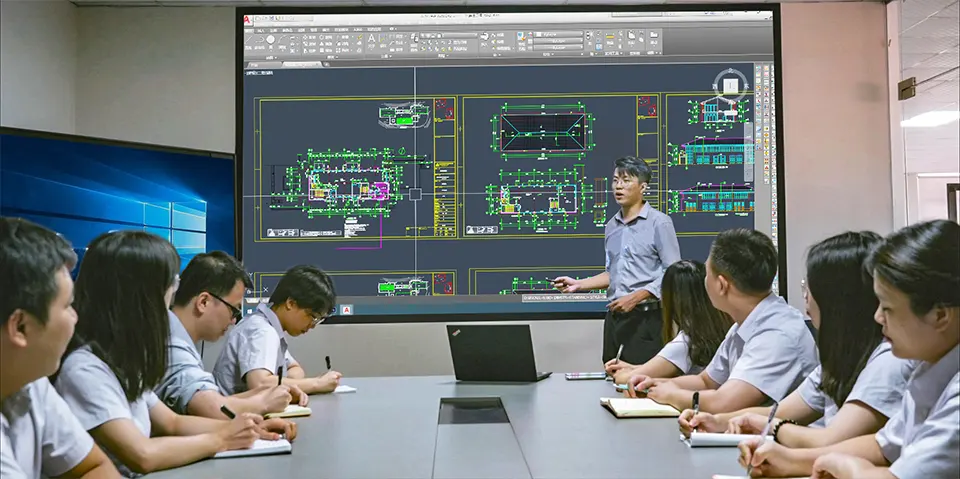 We aim to lubricate your scheme in flexible ways. In such cases, all our equipment can be customized in details for your business needs. Suitable for building a VR arcade business.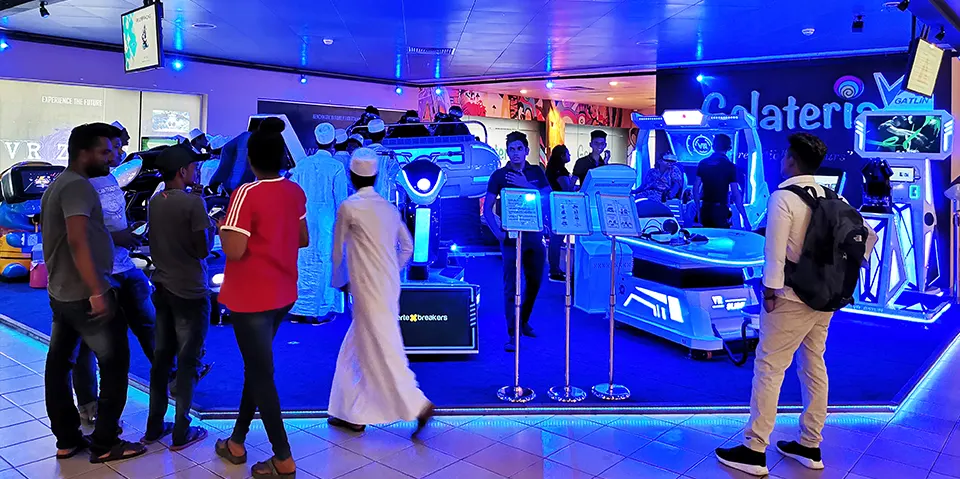 You can enjoy a one-stop business projects with us excepting for a single machine. Our consultants can help you expand and grow your business with a mini station and even a mega park.
Key Advantages of VR Ski Simulator
FAQs on VR Skiing Simulator